Introduction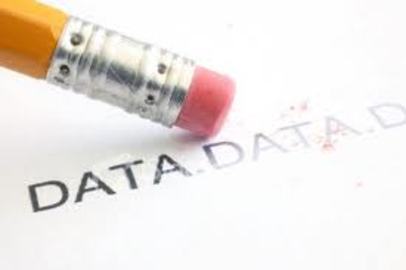 In order to remove data from hard drive, one first needs to understand: what is a data hard drive and what functions does it perform. A data hard drive is used to store large amounts of data which include documents, pictures, videos, music files, etc. It stores data permanently as opposed to RAM, which looses data once the machine is turned off. It is meant to be durable, and shock resistant.
There are various types of hard drives in the markets these days, but they all function in more or less the same manner. Erasing data from hard drive can be accomplished in two ways.
Step 1
The simple but somewhat incomplete way would be to select a drive in window mode, right-click on it and press format. This can be done with the drives which do not have an active window's system files in it.
Step 2
The other more complex way of doing it is to start the PC, press F8 at the loading screen go into the system BIOS and select boot from CD/DVD. Restart PC, insert the windows installation CD/DVD and when asked, press a key for the PC to boot from the ROM. There will be a step by step graphical process in which you can format your drive, though it might differ in an older version of windows such as windows 98 or ME. Once there you will have to type the command in the DOS mode in order to format the drives.
Step 3
External hard disks – which are similar to the internal hard disks with regards to their functionality, need to be erased by the help of programs in the computer, such as the disk utility tool for Windows or various other downloadable software. It is necessary to remember that be it the data on your PC or on an external hard disk, removing your personal data is very important, as hard drive data extraction has become increasingly common.
Step 4
If you think erasing a hard drive is a difficult task, data hard drive recovery is even more complex and usually done with the help of professionals. In order to recover data from hard drive, there are various paid software programs on the market that help users to accomplish their tasks. Such as Runtime Software's GetDataBack V4.25 (a hard disk recovery service), where it enables the users to recover the lost data by themselves. The cost to recover data from hard drive is around $79 for an NTFS (New Technology File System) based hard disk and $69 for a FAT (File allocation Table) based hard disk. Other paid hard drive recovery programs include Digital Rescue Premium 3.1, Advanced Disk Recovery etc.
Step 5
These programs only help as long as the drives are intact and mechanically undamaged. If that's the case, you will need to call in the experts on the subject, who will undoubtedly charge you a high fee, as it is a lengthy process – retrieving data. It may take well up to 4 days to scan and recover the data on a 120GB hard disk. So it's always better to check what the exact problem is before we start worrying ourselves about the solution. However, it is important to remember that the more concrete the deletion of data, the more secure your personal files will be.
Comments