Introduction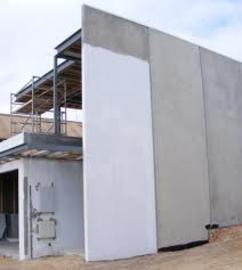 A regular activity performed in terms of getting some reward is termed as a job. A person usually acquires a job by becoming an employee, volunteering or by starting a business. The duration of jobs can be fixed either from day to night time or an entire lifetime. A series of jobs a person holds in their lifetime is called a career. There are certain types of jobs that can be categorized as:
• Full time
• Part time
• Temporary
• Odd jobs
• Seasonal
• Self-employment
• Internship
Whereas the term construction can be categorized as the art, trade, manufacturing, and the way to design and build together. Construction workers are responsible for making buildings, roads, homes and commercial buildings. Construction work can be categorized into two divisions such as managerial or labor positions. Both offer nearly infinite opportunities for work with general contractors, sub-contractors and agencies. There are certain techniques which can be pointed so that they may help a person in finding an appropriate job in construction work.
Step 1
You should decide whether or not you want to be a part of the managing position or the labor position, because certain construction managers do not perform physical work instead they look after paper work, project coordination and budgeting. In construction work, contractors require candidates to have degrees in, architecture, engineering, construction management or business, as labor jobs do not require an engineering degree but you need to have a diploma for it.


Step 2
Explore the various forms of construction work as the numbers of jobs in the construction industry are unlimited. There are certain workers that can perform carpentry and general labor tasks including wood framing, door installation, drill work, plumbing, masonry, electrical, painting, and more. Before seeking a job, you must look after your skills and then seek according to your skills and your experiences. As a general term, electrical and mechanical sectors offer a high salary as compared to other sectors.
Step 3
People looking up for management jobs will look after general contracting companies which are responsible for every aspect of a project. Generally contractors often hire carpenters and laborers to help them with general tasks in construction work.
Step 4
Get the construction work activity which is being performed in your area, as a matter of fact search the internet. Read articles and find that the nature of construction being done in your area.
Step 5
Look for certificate programs for construction as there are certain schools which are providing this facility; they are offering courses in plumbing, electrical, painting and much more. Look for construction job articles in newspapers, see the desired demand but always apply according to your skills. ost a resume that looks attractive and powerful, if you land there for an interview keep in touch after that through emails to the firm where you have applied for the construction work.
Finally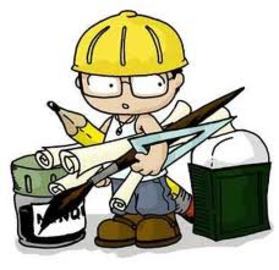 You can also seek local contractors by visiting their firms; ask the hiring manager, about your interest in the firm and the position you want to apply for and you are looking after by submitting your documents. In case there is no availability of the concerning person you can leave a message or leave a letter to contact you as soon as possible. Currently, everything depends on interest and skills; the more you show, the more chances of you getting a good job in construction work.
Comments
Most Recent Articles