Introduction
After a long day at work many of us look forward to going home to unwind. The perfect idea of unwinding for many of us is sitting in front of our television sets in our pajamas and just forgetting about the day's worries. If our television sets are equipped with the state of the art theater systems our unwinding session is made even more enjoyable. With the development in technology the theater systems have progressed to a great extent and now it is like having our own mini theater right in our house. With hundreds of features in just one small box, theater systems provide us with a whole new experience of the world of television.
History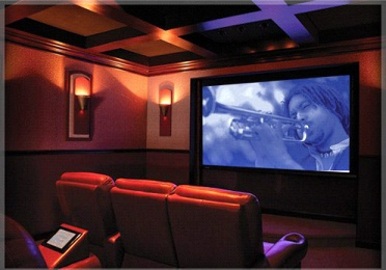 When televisions were first introduced in the market, they were huge with round screens and the picture that came out was black and white. There were no features like rewind and forward or colored television or even the option of having more than 10 channels in your television set. As the technology progressed, there came a new era of television which completely redefined the way we saw television. Together with the option of colored television, now the television offered hundreds of channels to be watched on just one television set. Features like rewind and forward were introduced and the new television sets were coming equipped with something else, theater systems.
Features
Theater systems have more than 5 or 6 different speakers. But of course it also depends upon the kind of theater system you purchase. Different companies have come up with their own versions of theater systems and if you go to the market to purchase them you really do have a hard time. The new theater systems coming in the market are equipped with a new kind of technology called Blu-Ray Disc although many of them have DVD, VHS or a laser disc player. However, Blu-Ray is the best choice for your video device. Many of them even have video gaming consoles to make your video gaming experience even more enjoyable. For Audio processing devices, your theater system has various formats for example, Dolby Digital, Dolby Digital EX, Dolby TrueHD and DTS-HD Master Audio. You need to select one of these formats depending upon the program you are watching. Apart from that they even have different voice formats for sports, music, drama and movie. The advanced versions have even further categories in them for example if you are watching an action movie or listening to a rock song you can choose the "action" or "rock" format respectively.
Tips and comments
Although these theater systems are great and really show you how far the technology has progressed, some of the things you need to keep in mind before purchasing them are that they are too expensive. A person would not want to spend or $200 or $250 just on a theater system. Next, they take too much space; if you have a mini theater at your place then they are perfect for you. Moreover, many of them aren't that easy to use as they have too many functions and it may take you a while to get hold of all of them.
Comments