Introduction
Doing your own taxes can seem like a scary proposition if you don't have some basic knowledge of the IRS rules and regulations. Tax software can be very helpful when you need to do your own taxes but don't quite have the skill and know-how to file them yourself. Now you can use tax software and file your taxes with confidence, knowing that you have not made any mistakes and are getting the biggest refund possible.
Step 1
Do your research before you choose a tax software. Don't settle for tax software just because you see advertising. Research the company that makes the software and read reviews. If you see a lot of poor reviews, it will be best to choose another tax software.
Step 2
Don't believe everything you hear about free tax software. Many software companies claim to offer free filing, but that is if you have a very simple return, such as for a single person with no dependents. In most instances, you are going to end up paying some type of fee to file your taxes so be prepared and don't be shocked when they do drop that bomb on you.
Step 3
Make sure that you review the features of the software you are choosing. Some programs have very little features and help and can lead you very frustrated if you don't have IRS knowledge. Review all of the aspects of the tax software to make sure that it is a good fit for you and for your tax needs.
Step 4
It is also important to make sure that you check on what type of customer support is offered with the tax software. Many companies have little to no support and you are left hanging with no idea of how to proceed in your filing. Don't be fooled. Do your research and again read reviews for tax software customer service. You can find a wealth of information and make sure that you choose a company who will be there for you if the filing gets tough or if you have a question.
Step 5
If you are not familiar with tax laws, you may need to opt for the paid service or extra service cost plan. Many of the tax software companies offer this for people who have several types of income or tax credits. This can be invaluable and well worth the extra price because it walks you through each deduction, credit, and income source to be sure that you are getting the most refund or paying the least amount of taxes possible.
Step 6
One great thing about tax software is that many of them have built-in audit detectors that let you know what your probability of getting audited is. They also often offer free audit support in the event that you are audited. This can take a lot of the stress of tax filing off of the person.
Step 7
One great benefit of tax software is that many of them allow you to E-file quickly and easily. This makes your refund come back even faster than if you mailed your return in. Since the IRS is able to process your return by computer, you are much more likely to see a quick response time and this means money in your pocket sooner.
Step 8
If you are a CPA and plan on using tax software to file your customer's taxes, the newest tax software packages include great features that can help you in your business. They make it easy for you to get to work and go through each case quickly and easily. With this added help, more and more CPAs are turning to tax software than ever before.
Tips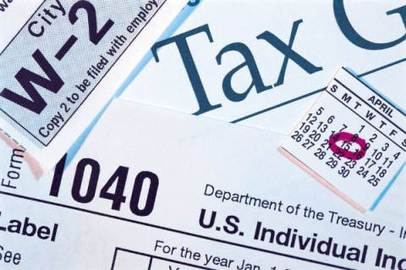 Research the tax software carefully.
Read reviews.
Take your time.
Check for features.
Be prepared.
Comments
Most Recent Articles