Using Craigslist to sell musical instruments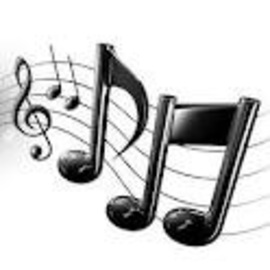 Remember that guitar you got for Christmas 10 years ago? Or how about the drum set sitting in the basement that has long since gathered dust down there? Don't forget about that violin that your daughter begged you to get her two years ago and swore up and down that she'd learn it and practice every day (yeah, that lasted a whole 2 months at best). Rather than let these instruments continue to sit around gathering dust, you can sell musical instruments on Craigslist. Craigslist.org is a great site used by people worldwide to post all sorts of classified ads for everything from help wanted to garage sales, to yes, even sell musical instruments. You can post an ad on Craigslist to sell musical instruments and make some cold, hard cash.
Step 1
Take a picture of the instrument with a digital camera. Make sure to get the entire instrument in the picture as clearly as possible. You'll be posting this photo in your ad, so keep in mind that this will be people's first impression of the instrument. If you're selling any additional gear along with the instrument (such as a practice amp to go along with the guitar), make sure to include that in the photo as well. If you're selling things separately, take separate pictures of each item. This will prevent readers of your ad from thinking that all of the items are included in the listing price. This is a tip practiced by people that sell musical instruments all the time.
Step 2
Post your ad on Craigslist. To do this, navigate to Craigslist.org and find your city (or the nearest major city to you) from the list. Once you have found the Craigslist page for your local area, scroll down to "For Sale" near the midddle of the page and click "music instr." This will take you to the Craigslist page for those who wish to sell musical instruments. From here, you can scroll down and find any instruments that other people in your area have for sale. This will be particularly helpful if you're unsure of how much you wish to charge for your instrument. You can compare your instrument with others to help establish a price to sell musical intruments.
Step 3
Click "post" in the upper right hand corner of the page. You will be prompted to choose a category. Scroll down and click the radio button for "musical instruments," then scroll down and click "continue." This will take you to the ad posting page to sell musical instruments. In order to sell musical instruments on Craigslist, you must access this page first.
Step 4
Begin posting your ad. At a minimum you will be required to enter a title for your ad, an email address where interested parties can reach you, and the ad content itself in order to sell musical instruments. Make sure you write a title that is as descriptive as possible, using capital letters if necessary to draw attention to certain words (but don't write the whole title in all caps, as many people find that annoying and abrasive). Use even more descriptive detail when writing the ad itself. Tell your readers everything you know about the instrument you wish to sell. Include such details as how old the instrument is, where you purchased it, where you stored it, and anything else potential buyers might think of as important. If you prefer having readers contact you by phone, include your phone number in the ad. Otherwise, simply have people contact you by email. Finally, click the "Add/Edit Images" button to upload the photo of the instrument that you snapped earlier, then click "Continue."
Step 5
Open your email account and click the verification email you should have received from Craigslist about selling your musical instrument. Opening the link in the ad will take you to Craigslist to ensure that everything is correct. From there, confirm that your ad is correct to make the ad go live. The ad will post shortly on the site, and interested parties should begin contacting you soon. You may repeat this process anytime you wish to sell musical instruments.
Tips
Sources and Citations
Comments