Introduction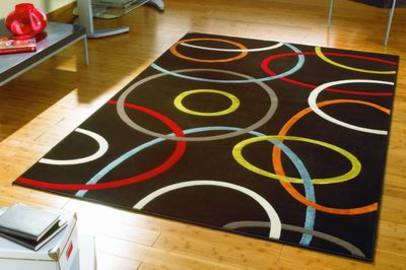 It should be understood that tough Home Area Rugs can be valuable or not are ment for use, keeping them covered up to save them from dust or fading of colors is just useless, why buy it when it is to be kept locked in plastic bags. But not to worry at all we have several tips for you to take care of you valuable or every day rugs to last you longer then their life.
Step 1
Home Area Rugs can be beautiful, from handmade knotted valuables used in giving a great look to an area, to machine made used on a larger scale for wall to wall carpeting. It is important to protect your investment no matter or small. Home Area Rugs can be made of silks to wool to many other sturdy materials; can be light weight to very heavy, each requiring special care.
Step 2
There are a few mistakes that people make when it comes to taking care of Home Area Rugs which results in shortening the life span of the rugs in use. Following are the tips that will turn out to be very helpful for you:
• Vacuuming: Vacuuming Home Area Rugs is the easiest way to remove dust, these can be flipped and cleaned from the back side were the dust accumulation is visible. An important tip here is to watch out for those fringes on the edges of those rugs cause you do not want them to be sucked in and get entangled while the process of cleaning.
• Turn around: turning around your rug from one position to another for even wear, will reduce uneven fading or patterns through the rug. Even exposure to the sun will allow for equal color fading throughout the rug. You can even reposition you rug from area to area to change the movement of traffic.
• Spot removal: There's a spill, lean it there and then. First of all use a clean towel to remove the excess liquid and then using a hair dryer dry the area. Apply salt and baking soda to further dry it out vacuuming the surface at the end. When it comes to grease or other kind of dirt marks, carpet cleaners can be used but again it is important to read the directions and compare it with the care labels of you rugs, as certain cleaners are not suitable to certain materials and may result in destroying the fiber as a result. Otherwise professional Home Area Rug cleaners can be hired for the cleaning processes.
• Padding of rugs: There are various varieties of rugs which use materials of padding underneath as protection from wear or dust, make sure that you are aware of the type of padding you rug requires.
• Storing: When storing a rug it is very essential to know that rugs or carpets of any sort are not to be folded but rolled in otherwise permanent wrinkles will form ruining the fibers as well as the aesthetics of the rug. And store it in dry locations.
• Rug Repair: when it comes to repairing a rug, it is a time consuming and labor intensive job if you want a good job done. Professional help is to be sought in repair, which could be expensive but worth it.
Tips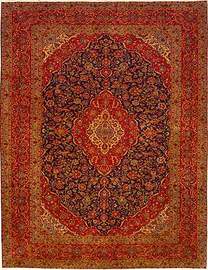 So make use of these tips and minimize mistakes, in caring for your Home Area Rugs maintain the grace and beauty of those rugs because you definitely wouldn't want to lose those fine-looking rugs.
Sources and Citations
Comments