Introduction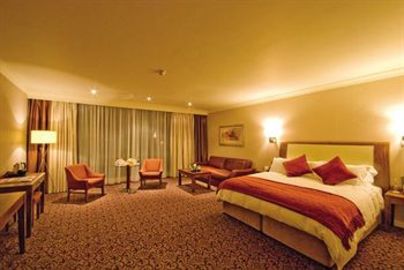 There are so many great Ireland hotels waiting for the tourist visiting the country of Ireland. There are lots of great Northern Ireland hotels which cater to your every need. At any one time there is a choice of over 200 Northern Ireland hotels, so don't wait around. In Ireland there are a great many organisations which work to keep the standard and prices of hotels in check. One such organisation is the Northern Ireland Hotels Federation. You can book your reservations and book for Ireland hotels by using websites such as www.goireland.com
Step 1
One of the best Ireland hotels located in the near the centre of Dublin is the Maldron Hotel. This hotel features free parking, WiFi and an excellent lounge. This hotel is located very close to the Shamrock Rover football stadium. From the stadium it is possible to take the train into the centre of Dublin. The train will take approximately 30 minutes to get from the Shamrock Rover stadium to the centre of Dublin. The Maldron Hotel is also great for families and offers a babysitting service, a children's pool and highchairs at the hotel's own Stir restaurant. The Maldron is an excellent choice for business travellers as well.
Step 2
Another great hotel for the discerning traveller is the Wineport Lodge which is located on the shore of one of the most beautiful lakes in Ireland. The lake is called the Lough Ree and is about one hour's drive from Dublin city. Lough Ree is located in the middle of Ireland and one of three main lakes on the river Shannon. Wineport Lodge is located just outside of Athlone. Athlone is situated on the south shore of the lake. Athlone has many attractions and is very popular with British tourists. The attractions include a local castle aptly named Athlone Castle, St Peter's and Paul's Cathedral, Coosan Point and the Lough Ree yacht club. The Wineport Lodge also features a cedar wood hottub on the roof for any couple who want to enjoy the outdoors together. The Wineport Lodge is an excellent place to host a wedding or other family events.
Tips
Ireland has many hotels and some of the most unique and interesting cultures in Europe. The Irish love to drink their dark beer and have a most unique accent which is very endearing. The Irish are a very friendly, hospitable and very humble people. Before the 2008 financial crisis, Ireland had one of the most rapidly growing economies in the world. At the moment, due to the credit crunch, the situation has changed but that is actually a good for the foreign visitor to Ireland as hotels are eager to fill rooms, even at discounted rates. The weather in Ireland is not tropical, so don't expect a lot of sunbathing and bikinis. Ireland is more suitable to people who prefer quieter, more sophisticated hobbies than dancing to techno music until 5 am on a beach in Spain. Visit Ireland and experience a truly relaxing and wonderful country which is truly classy and refined.
Comments