Introduction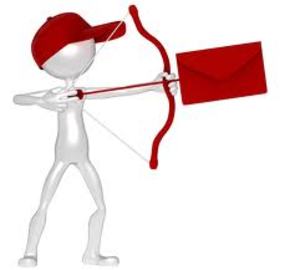 Due to it's effectiveness and low cost in execution, mail direct advertising has gained popularity worldwide. Mail direct advertising is an advertising campaign that is ran through mail. It can be a postal mail, courier or an email. To run an effective mail direct advertising campaign, a few things should be given special attention.
Step 1
The first and most important thing that needs to be considered is to develop a flawless message for mail direct advertising. It should be written by someone with excellent communication skills. There should not be any technical jargon, slang or abusive language used. Be sure about your target audience and use vocabulary that is according to them. The message in the mail should be persuasive, interesting and able to generate curiosity in the reader's mind.
Step 2
Seocndly, you should develop a personalized mail direct advertising. The mail should give an impression that it is written for a specific person and not for the mass. A direct mail advertising message should make the reader feel privileged. It should be addressed to a specific person e.g. for Mr. Smith, Ms. Alicia etc. It would be great if the name, designation or any other contact details of the sender are mentioned at the end of the mail. A personalized mail will have great impact on the reader.
Step 3
The third thing to is to develop a concise message with useful information for mail direct advertising. A message with concerned information, and good pictorial representation and illustration has more effect than a non-pictorial one. Don't add irrelevant information; it will confuse the prospect and will appear boring to him. Remember that everything mentioned should be correct; avoid using confusing facts and don't lie about the product. It is good to highlight and emphasize the benefits of the product, but avoid embellishment. Be realistic and reveal reality-based information.
Tips and Details for Mail Direct Advertising
Who doesn't want to get discount offers and special coupons? Sending coupons or special offers to the prospect is the fourth and very attractive tip. People do not exactly buy products, instead they buy benefits. When a prospect checks the direct advertising mail, he should get an impression that he can definitely get benefits through this product. A coupon, special offer or sample product in some cases will persuade a prospect to reply back or to avail it. Avoid mentioning everything in the message. Leave few things which can develop a curiosity in the prospect's mind. This way he will respond back to get the complete information.

If you leave the prospect on his will, you may not get the desired result. Sending a directive offer is the fifth key to a successful direct mail advertising campaign. Develop a message which can direct the audience to take a particular action. Suppose you are mailing a discount coupon, now clearly state that what should be done next. Should they make a call or have to register somewhere? You may ask them to send an email about their response or something similar. This will direct them about taking a specific action.
Sources and Citations
It would not be realistic to expect an overnight response or desired results. A mail direct advertising campaign, despite of its effectiveness, takes time to pay off the efforts. Stay patient, be realistic and keep a strong follow-up. These factors along with the given tips are important.
Comments