What is Tax Credit?
Tax Credit is the amount funded by the government and is deducted from the amount a taxpayer owes. There are various types of alternative Fuel Tax Credit available in the United States that will guide you to lessen the amount of the net tax you owe. Therefore it gives you more savings .Who would not want to save money? It is much needed to consult a tax professional for updated advice on tax credits. Aside from it, it's important to check eligibilities and follow the guidelines in claiming tax credit. For example, if an individual has a tax liability of (USD) $1,200 and a non refundable tax credit of $1,400 then the tax will be removed but the $200 credit will not be used. The excess will be refunded to the taxpayer. The alternative Fuel Infrastructure alternative fuel Tax Credit is equal to up to 30 percent of the cost of the alternative refueling property. This one applies to buyers of refueling equipment used at home.
Individual Benefits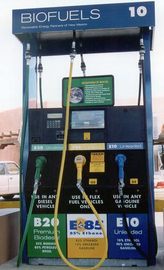 For people with low income they always find ways to cut their spending while others sought to sustain their profit. This too has a common goal and that is to gain both ways. Perhaps choosing alternative fuel also allows people to lower the cost of their fuel consumption since it is generally cheaper than petroleum or gasoline. Our income and personal condition determines how much we value the worth of it. The choice has been made and getting more out of it by receiving monetary credit is a big plus. Adding to that benefit is the thought of keeping the environment healthy.
Business Advantage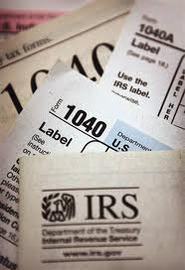 This advantage does not provide convenience to individuals alone; a business that uses alternative fuel is eligible to claim fuel tax credit. For example, the machineries use gaseous fuels (like Liquefied Petroleum Gas), heating oil, or kerosene and others then it may claim alternative Fuel tax Credit. As researchers prove the usage of alternative fuel may it be used directly or blended increases the power of the machine and boost the profit. Another good thing about is, it provides eligibility to manufacture duties and as means of transportation. However, the rate may depend on the type of fuel and how it was used. Therefore, the business works out the quantity of fuel used in their business activities and matches their eligibility to claim alternative fuel tax credit. This is part of the business income, so it must be included in their tax return.
Advantage that works both ways
Policymakers have used Tax Credit to contribute to the growth of production and increase consumption of alternative fuel. It decreases the need to import and it addresses environmental objectives. It is designed to promote purchasing vehicles that uses alternative fuel and encourage investment in alternative fuel development. The producers of Biofuel are given incentives through the federal alternative fuel tax credit. This increases the production of domestic production of energy. Likewise this act will decrease the need for importation of petroleum fuels but not to eliminate it. This in return marks a good strategy to add more income. While the public embraces this revolution, the people receive credits and are able to partake in caring for the environment.
Comments
Most Recent Articles