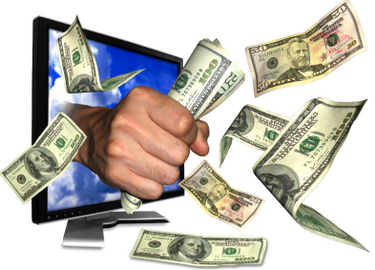 There are many ways to make your hard earned money work for you. However today we are going to discuss the top 3 ways to make this happen. Maybe you are tired of working the usually 9-5 grind and hope to retire soon, or maybe you want to eventually go to business for yourself. Whatever the reason here are the tops ways to get your hard earned money work for you.
Step 1
Create a budget for yourself and your family is a great way to change how your money work is doing for your family. By creating a budget you are going to save thousands eventually. By assigning every dollar that you make to a specific category you are setting control over how your money is being spent, and where you could cut back at financially. By setting a budget, it will help you to begin to reach your financial goals thus making your money work for you where you need it the most.
Step 2
Find out where your money is going to every single month by keeping a spending journal. This will help your money work better for you! White down every dollar you spend on items, both essential and non-essential items.The point is not to make you feel bad about wasting money, it is to examine how much happiness you're getting per dollar spent. Some people get a natural "high" off spending money shopping. Once you realize where all your money is going, and see where you may be over spending it's easier to change your habits to make your money work better for you.
Step 3
Try to get your way out of debt by saving money you pay in interest. Do you know how much money you are paying in interest every year? It may be thousands of dollars. How much of your monthly budget is being spent on your credit card bills or any loans? If you could take all of the money that you pay out in interest alone and put it into retirement, it is amazing at how quickly you could save for your retirement and things that you may want. Debt often will become a burden and limits the future and financial choices you should be able to make. One of the best things you can do with your money is to get out of debt as fast as possible and do not rack the debt back up. If you can not afford to pay cash for something, then you probably do not need that item anyway. If you feel that it is a "must have' item, why not sell something laying around that you never use to pay for your new purchase. This is a good way to get your money to work for you.
Step 4
Save your money, even if you have to live on beans for the next year! Once all that extra money is freed up from paying off your bills you need to put a game plan into place and begin to save everything that you can. There will be a point when the money work you have will earn more than you do in a month. This takes quite a bit of money, and in order for this to happen you need put a large amount away each month. Once you have a one year emergency fund saved, you should begin to invest your money. This how you can grow to wealth the most effectively, look at all the millionaires. Additionally saving money can help you be prepared to handle the ups and downs that will happen through your life.
Tips
Sources and Citations
Comments
Most Recent Articles