Introduction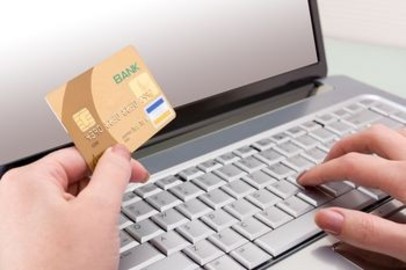 As the Internet has grown so has the amount of online retailers. You can find most anything on the Internet and get them all sent to you with a few clicks of a mouse and a little bit of information. When online retailers first started showing up people were wary of putting their personal information into the space known as the World Wide Web. People have recently become much more comfortable when it comes to buying things online. This is because the convenience and wide selection supply can't be matched in traditional stores. Below are a few ways to pay online and some of the benefits and drawbacks to each.
Payment Methods
Debit or credit card – A debit or credit card is the most traditional way to spend money at online retailers. It has also been the payment method that has made the most people nervous. You are essentially trusting the online retailer to protect all of your debit or credit card information. This means you should trust the retailer and know that they are not going to sell your information. This method is best used only at reputable businesses that have something to lose by selling customers personal information.
PayPal – PayPal is one of the most widely accepted ways to spend money at online retailers. Most of the stores on the Internet accept PayPal payments and some even require them. If you look for work online this is also a common way to be paid. PayPal protects your identity by acting as a mediator between you and the retailer. This these none of your personal information, other than necessary facts such as address, are ever given to the seller. It can be linked directly to your bank account or you can save money in your PayPal account.
Google Checkout – This service acts much like PayPal, but instead of being able to link your account to your checking account it can only be linked to a credit card. It is not as widely accepted as PayPal, but its range is growing every day.
Bill Me Later - Bill me later acts as a way for you to purchase products online without having to pay at the time of sale. When you spend money at a retailer they will then send you a bill so that you can pay the amount at another time. Be aware that they will run a credit check on you to make sure that you are likely to pay.
Protect Your Personal Information
When spending money at online retailers it is always most important to be safe with your information. The cases of identity theft have skyrocketed over the years and there are thousands of criminals looking for your banking information. Protect yourself by only entrusting your personal information to those businesses who have a history of caring about the customers and respecting their privacy.
Tips and comments
There are a lot of retailers on the Internet and they all have different payment methods that they accept. When you decide to spend money at the stores you have a variety of ways to pay. Make sure you choose the option that is best for both yourself and your financial security.
Comments
Most Recent Articles