Introduction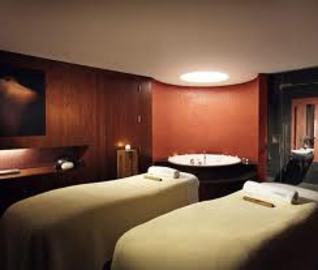 Nowadays spas have become quite popular with the youth. Spas offer different kinds of health treatments and relaxing therapies. Originally spas used to only do health treatments, however, they now offer many different beauty treatments along with the health treatment. This can be another reason for them becoming so famous. Even though spas have gained popularity now and can be found in nearly every hotel as a hotel spa, they can be dated back to medieval times. This can be proved by the seeing the Roman baths in England, where early Celtic Kings used to take baths hoping to cure their ailments. Previously these baths were believed to cure many ailments, however, today the major reason for visiting the hotel spa is to relax one's self from work tensions.
History
Spa treatment or cosmetic treatment, is generally believed today to help the health of the body non-medically. These spas are available at any resort, day spa, beauty salon or hotel spa. They offer different kinds of treatments such as a aromatherapy, bathing in hot springs and more. The hot springs has two kinds, one being the Japanese hot springs and the other being Roman hot springs. Then there is the mud bathing, peat pulp bath, sauna and stand steam baths. Steams baths are also taken to lose weight and are also gaining popularity amongst the youth.
Features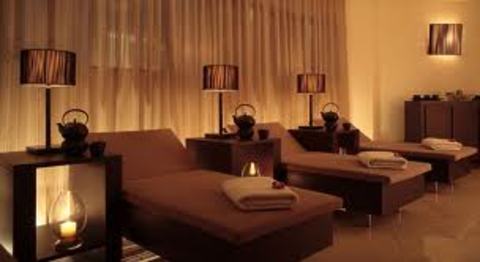 Unlike before, spas are no longer considered medicinal and are more of a cosmetic treatment. However, medication of a cosmetic sort is offered at spas such as the foot spa or the hot tub, which is a huge tub or a small pool filled with heated water that is used to relax, massage or for hydrotherapy. There are also Ayurveda spas available nowadays that offer all natural treatments and products, and can be used as an alternative medicine. If you are out on a vacation it is highly likely that you might find a spa in your hotel; such spas offer their services at discounted prices. A hotel spa will offer you the above stated things. It will generally be a destination spa that is attached to such hotels. Apart from just spa services, these also offer physical fitness activities and wellness education, healthy cuisines and special interest programming. Some might also include a fitness class and seminars for your wider knowledge. In addition, these spas may also offer services that are offered in a day spa that are general beauty treatments. These beauty treatments will include the basics such as waxing and threading.
Tips and comments
When going out on a holiday or if you like to visit a hotel spa be sure it will generally be a destination spa offering mostly the relaxation therapies such as the aroma therapy. However, they might also offer the beauty services. This means if you visit a hotel spa you will not only find a good place to relax but you can also get yourself a good beauty treatment. A spa is a good place to release your daily life tensions, so consider visiting one for a good exotic experience and you will surely come out of the doors completely relaxed.
Comments