Introduction
The purpose of a health wellness program is to ensure that the productivity of the staff is not compromised by health and personal problem and also to boost the morale of the employees through health education and activities that inspire positive outlooks. This can be achieved through seminars and group activities that encourage bonding and team work to make the member of staff feel proud that they are part of the company
Step 1
Advantages of a health wellness program in the workplace are: Return on investment- with less absenteeism from work and maximum productivity, the investor can be sure that they have made a wise investment. Happier employees- this will automatically be visible in all aspects of their lives including their finances and family. Savings for the employees- the amount of money and time that will be saved by the employer, employee and the government is incredible. Loyalty- The employees would never abandon their employer to work in a place that offers them less and where they don't feel at home. Improved health- this has far reaching benefits and a health wellness program should be ignored at all costs
Step 2
There are two types of a health wellness program;Voluntary, this is where employees are free to participate or not. Those who do usually get rewards, like a discount in their out-of-pocket insurance premiums or money deposited into a flexible or health care savings account
Mandatory, where employees may be penalized or even fired for not participating
Another benefit of a health wellness program it leads to lower health care costs, less lost work days and more energized and motivated employees
Another type of a health wellness program is the corporate wellness program which ensures that: employees are more productive, they have lower health care costs, they have lower rates of absenteeism and presenters, and have fewer workers' compensation claims. Because of the many benefits of corporate wellness programs most companies view wellness programs as an investment in their most valuable asset, their employees.
Other advantages of a corporate health program is to ensure that Poor health impacts the most precious resource of your organization , Unmanaged health issues, such as diabetes, migraine headaches, or asthma attacks, can damage productivity significantly when they are viewed cumulatively across an employee population
Step 3
Another type of a health wellness program is the wellness walking Programs which are self-paced walking programs designed to increase physical activity to reduce the risk of disease
Most people don't get the amount of exercise they need for good health and increasing physical activity by just a little can have a big impact on health. Walking is a great, easy activity that almost everyone can do. Everyone knows regular exercise greatly improves health, but getting started is not easy. The Wellness Walking Program is a program that motivates people to make that most important change and to get started with physical activity is simple, inexpensive, and safe.
Step 4
The advantage of a health wellness program is that;
It Improves your employees healthIt reduces preventable health care utilization and it lowers health care costsIt Enhances employees work performanceIt improves employee satisfaction and retention
Step 5
The health wellness program in the workplace addresses different aspects that include the physical, mental, financial and the emotional wellbeing of the individuals. A successful program will ensure that less time is used, reduced medical costs and high productivity at work
Tips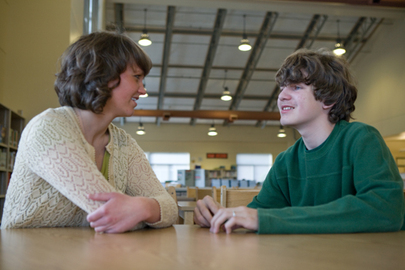 It is important to identify the areas in the health wellness program that need to be addressed so as to ensure that the resources allocated are effectively used.
Sources and Citations
Comments
Most Recent Articles