Introduction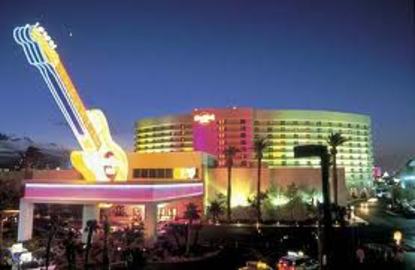 The world of Casino is the prime entertainment hub for one and all. Online world has now credited in making it open and available for common man. Gaining a wide distinction in the Casino world, Red rock casino arrives as one of the best ones available for gambling prime time in Las Vegas. Red Rock casino is the place where you will get all the top slots game along with classic casino games like poker, roulette, blackjack, and many more. Located in the heart of Las Vegas, Nevada it is also a great resort spa.
Casino world is one among the top ones to entertain and provide the real essence of enjoying with a thrill of competing. Enthralling the senses of people, Red rock casino has many attractions. Many notable performers like Sting, Toby Keith, John Mayall, Enrique Iglesias, Jane's Addiction, and many more have performed there. Some of the most important things to know closely about red rock casino are as follows:
information
Station Casinos headquarters and Las Vegas Strip's local casino is your very own red rock casino and resort spa. The hotel tower include 815 rooms, well soothing and international spa, along with slot machines, tables games, and bingo hall. The casino is also equipped with Regal Cinema theatre, 94,000 square feet meeting space, a massive 3 acres pool area, bowling alley and a large chain of 11 restaurants.
The building of red rock casino has a huge history attached with its development. Station Casinos along with Howard Hughes Corporation, Clark County, and local residents of Las Vegas decided to give the approval to the massive structure. Designed by collaboration of 4 infrastructures giants, it was build with a total cost of $475 million
additional information
An interesting fact about red rock casino circumnavigates around the reality show "Hell's Kitchen". During the second season of the show, it was announced that the winner will be getting the designation of executive chef at the fine dining of the casino's restaurant chain. Heather West from New York won the prestigious title who now will handle the post of Senior Chef at the Terra Rossa (Italian Chain at Red Rock).
The brilliant features of red rock casino and resort attracts people to this local's casino in Las Vegas. The streak of palm trees on the roof top of the place is a unique asset. Along with that, art work of Robert Indiana, Takashi Murakami, Vik Muniz, and Paul McCarthy. Exterior light show in the evening till whole night adds to the glory.
Tips
Appearances of the red rock casino and spa resort have been inevitable in movies. Some of them include the 2008 movie "21" in which the whole exteriors and interiors of the casino was seen. Along with that Nelly's music video "Body on Me" was also shot here in year 2009.
Mentioned earlier, there have been many notable performers at the grandest casino in Las Vegas. Performances of John Popper, Edgar Winter, Vertical Horizon, A Tribe Called Quest, Goo Goo Dolls, and Blink-182 have been highly appreciable.
Comments