Introduction

Since the birth of the internet, its surfers have always urged to do more and more with it. One of the urge was to produce a real time entertainment source, hence the creation of online gaming. An online game is a game played over some form of computer network. This means the internet or equivalent technology. Online games can range from simple text based games to games incorporating complex graphics and virtual worlds populated by many players simultaneously also known as the Multiplayer Online Video Gaming, in which more than one person can play in the same game environment at the same time as a form of competition or rivalry. It could also be in the form of partnership, and provide them with a type of social communication that is almost always missing in single-player oriented games. In a multiplayer game type, players may individually compete against two or more contestants to achieve a common goal; an example of multiplayer type game is the various online football games. Online football is a highly competitive game played worldwide.
History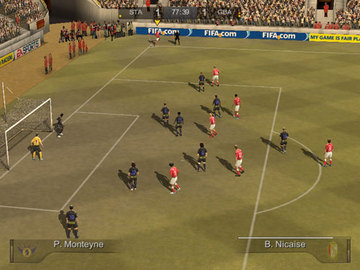 FIFA is a free game to play and is downloadable as a multiplayer online football. It was originally released in the FIFA 06 engine which was soon upgraded to FIFA 07 engine which is still used today. Game play is largely the same from FIFA 07. One can create his own team based on the certain approved teams EA has gotten permission to be included. The players can either play through a season or to play against other online players. FIFA franchise has been localized into 18 languages and available in 51 countries.
Features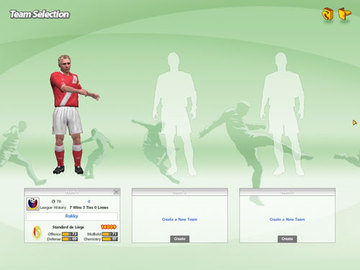 Online football is played over many platforms. One of the most famous football games which is capable of a single player experience as well as the over the internet multiplayer option is FIFA. Other online platforms for the game are FLASH or JAVA based over the hosting websites. FIFA is a series of football video games released by the Electronic Arts under the EA Sports label. When the series began in late 1993 it was notable for being the first to have an official license from FIFA (the world governing body of football). Over the years of its development many new installments came, all with new features every time. The latest feature was introduced not so recently with many exclusively-licensed leagues including league and teams from around the world such as the English Premier League, the Italian Series A, the Spanish La Liga, some of the not so famous leagues such as the South Korean K-League, the Mexican Primera Division and many more, allowing the use of real leagues, clubs, and player names. The direct rival for FIFA has always been Konami's Pro Evolution Soccer Series. Both FIFA and PES have a large of following and both platforms give exhilarating experiences.
Tips and comments
The internet structure is so advanced now that it is very hard to make something the best. The same applies for any online football game. Although FIFA gives an exhilarating experience but still there are alternatives to it. Settling down on one is hard now that the technology is rapidly changing day by day.
Comments