Introduction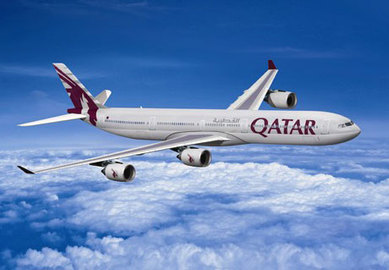 Airlines: Many airlines frequent this airport and passengers travelling to this airport
Airlines like KLM, Air Canada, Air France, Air Tran, Merican, Continental, Delta, Frontier Cargo airlines and many other airlines
Many cargo flights also frequent the Detroit Airport like the cargo planes for Federal Express, United Parcel Services and others.
Step 1
PARKING: The parking services at the Detroit airport quite up to the mark. The airport parking is automated and is equipped with credit card facilities. The payment is done directly without bothering about the ticket or any other papers. It has a widespread parking area and more 19,000 parking spaces are available at this airport. There are two covered parking spaces which are very near to the two terminal centres of the Detroit airports
The two terminals are connected well with help of a free shuttle service. There is a walkway which connects to the McNamara Terminal to the parking structure. There is a green coded parking zone which aids to those who want a long term parking and this connects to the terminals with a free shuttle service.
Step 2
Shopping and Dining:
The Detroit airport boasts of numerous shops and a huge variety of dining sectors. The wide variety of shops includes local brands as well as international ones. In the local variety the shops like Henry ford and other music stores are renowned. Some national branded shops like Erwin Pearl and others are also a part of the Detroit airport.
Step 3
There is Wi-Fi service provided throughout the airport 24/7. Moreover dining was never as pleasurable as seen on this airport. The Detroit airport boasts one of the widest ranges of food outlets ever seen on the airports. Starting from the Mexican delicacies of the Jose Cuervo Tequileria and also the Diego's Mexican Cantina and then going to the everlasting delicacies from the Middle East like the hummus and kebabs there is every variety available.
Not to be left behind the fresh sushi outlets find their place at this airport too. To top this all the best cuisine that is the Asian cuisine specialising in Chinese, Indian, and Pilipino food all can be had at the comforts of this great airport.
As if this is not enough the airport has all the names you could find of fast food joints in the world for the quick grub. Right from McDonalds to Pizza hut to KFC all joints are available and are the favourites of the kids.
Thus the Detroit Airport is all-in-one place for people not only to travel but also for spending their time in shopping and dining too.
Tips
Various parking zone available on this airport and one should choose wisely in order to select.
spend time buing from the wide variety of savailable in the duty free section
Do not miss the good food available on this airport
The Detroit Airport is a place where one can find what they want. This airport boasts of good parking facilities as well as the best eating joints for casual as well as formal dining.
Sources and Citations
Comments