Introduction
There are three main airports in New York. They are John F. Kennedy International Airport (JFK), LaGuardia Airport (LGA) and Newark International Airport (EWR). These airports are used by millions of people each year for safe and sound travelling. JFK and LGA are situated in Queens. JFK is the largest of all, used for international flights with 10 terminals. Transportation to and from JFK is relatively easier depending upon the traffic conditions. It offers services such as hotels, phones, access to internet, restaurants, bars, medical center etc. LGA is primarily used for domestic flights, smallest of the three airports. Free shuttle service is available at LGA as well as JFK. They offer the same services as JFK do with the exception of a dentist. EWR is used for both, international and domestic flights, located in New Jersey across the river from Manhattan. 30 million passengers travel from this airport in a year. Although EWR is far away from the city, it has more modern facilities as compared to the other two.
History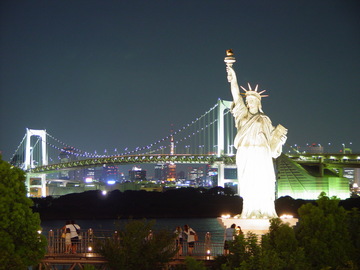 Although. there are many places in world known for one or other specialties but New York is renowned for everything. It is best in terms of delicious food, cuisines, spectacular hotels and incredible nightclubs. New York is also known as 'The Big Apple,' 'America's Mecca,' 'the city of golden dreams' and 'the city that never sleeps.' Many people who visit New York may fall in love with it, for to various reasons. This is because New York allows people to have all kind of enjoyments with all comforts possible. In food, it specializes in every kind of taste whether Italian, Mexican, Greek, Chinese, Indian, Irish or African. It is known for its fashion and shopping culture. Also nature loving people have the opportunity to enjoy places like Central Park, Prospect Park and the Bronx Zoo. People who love art and are adventurous about the cultural heritage of countries will love to visit New York. The museums, as the Metropolitan Museum of Art, Museum of modern arts and Madame Tassaud's Wax Museum; theater and performing arts as Jazz or Ballet; cultural landmarks as iconic statue and times square; inspiring architecture as Chrysler building and St. Patrick's Cathedral; all adds significance to the beauty and charm of New York. They're also held famous sports and other special events. In terms of transportation, its subway system is the most busiest in west and rapid in world.
Features
An airport in New York can be regarded as the best based on factors such as cleanliness, services, on-time departures, navigation and the ease with which one can arrive to and from the airport. JFK, LGA and EWR are among the best airport in New York City. It is difficult to choose as a best among these three. They all have one or other qualities that make them best in their own place. LGA is probably the most stressful of all the three. JFK is rather organized with professional staff members and cabs or shuttle services also available to travel to and from city. Moreover, according to the rankings of few websites, JFK is regarded as the best.
Tips and Comments
Besides all of the information, about best airport in New York City, it does not depend upon the ranking but the overall experience of individuals. As they all are located in New York but targeting different individuals i.e. domestic and international flights, separately; therefore they need to maintain their status all along equally. The thing that can make difference is only one's own preference upon his/her experience.
Comments