Introduction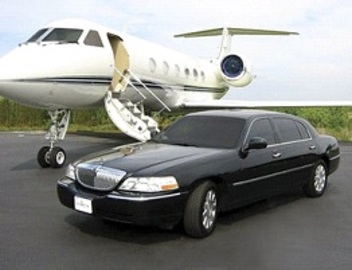 The convenience of flying has made many people turn to airlines when they are looking to travel across the country or across the world. With the rise of the Internet, booking flights online has become easier than ever and has given people the chance to book flights months in advance. There are a lot of places where you can go to book flights online, and listed below are just a few of those options.
Step 1
The most direct way to look for flights online is to go directly to the airline you wish to travel on. You can often buy tickets from their website and see if they have a price that you're willing to pay. Many people may not use this option because the Internet has allowed discount airline ticket providers to pop up and offer better deals than the airlines themselves can. This means savings for you and the airline gets to sell tickets they may not have otherwise been able to.
Step 2
One possible option for booking flights online is to go to kayak.com. Here you can search through flights from all over the world and try to get the best deal possible. It also allows you to compare multiple airlines to see which one is priced best. Not only can you book flights online, but you can also look for hotels and rental cars. All of these savings will add up.
Step 3
Another discount place to search for flights online is expedia.com. They are much like kayak in that you can search for flights at a discounted price. They are different from kayak in that you can buy other items along with your airline tickets. Expedia offers discounts on packages such as getting a hotel along with the flight. If you want all your travel needs taken care of they also have the flight, hotel, and rental car option. This means you can buy all you need on just one website.
Step 4
Travelocity is another option when looking for online flights. They are very similar to expedia because you can do practically all the same searches and get all the great deals. The main difference that a customer would see on travelocity's homepage is that they have a "Meet South America" tab that you can click on. This tab takes you to vacation deals on trips to South America. This would be a great resource for those looking for vacations.
Step 5
There is also priceline.com to look to for online flights. They are also like the others listed because you get discounts on many different aspects of vacation needs. One of the main differences in priceline is the section of the website titled, "Pricebreaker Deals." In this section of the website you will find great deals on many different travel needs. Deep discounts can be found and that means great deals for you. This section of the site would be great to visit even if you had not been planning a vacation because you may be able to find a deal that will be in your budget.
Tips
Search around all of the websites to see what deals you can find from airlines. Many airlines will have last minute tickets that they want to sell and go to these websites to make sure that happens. Don't lost hope if you can't find online flights on a certain day. There will be other chances and a deal may even pop up the next day. Keep searching and keep traveling happy.
Comments
Most Recent Articles