Introduction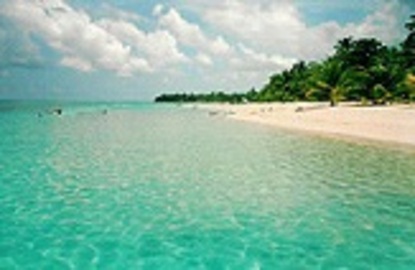 For a vacation time you need to think of new places where you can achieve relaxation, entertainment and amusement, all in one package. Honduras vacations provide you with this whole package, its coasts bathed by the waters of the Caribbean Sea and Pacific Ocean providing you with an array of islands. It is filled with adventure, time, history, culture, exotic cuisines, hotels, amusement and a whole lot more with tourists pouring in from the entire world to enjoy the beautiful beaches and exotic islands and see the timeless historic artifacts, its richness in culture, delicious cuisine and its festive side with the constant music scene going on. The whole vacations can be spent enjoying every second of every place you go to.
History
Honduras is a republic in Central America with Guatemala bordering its west side, southwest by El Salvador and its southeast by Nicaragua, and north by the Gulf of Honduras and a large inlet of the Caribbean Sea. It as at times referred as the Spanish Honduras to differentiate from the British Honduras. Also because it was first conquered by Spain and was under the Spanish rule and became later independent. Its capitals are the twin cities of Tegucigalpa and Comayagüela which still offer the remains of its colonial past. It is mostly notable for its production of minerals, tropical fruits and exportation of clothing internationally.
Features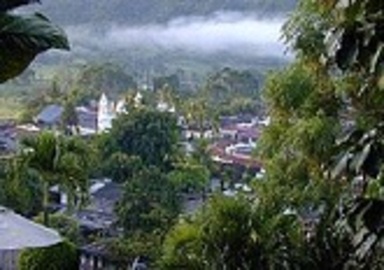 The Honduran capital, Tegucigalpa, is a bustling city surrounded with pine covered mountains and has many places worth visiting like the Baroque vaulted cathedral, Presidential House, the University's Old Auditorium which is the museum now and San Francisco Church, a charming Spanish town with winding streets is a beautiful church called Santa Lucía and a Tigra national park is also very famous. The small city of Trujillo offers beautiful and ideal beaches laden with coconut trees and you can enjoy calm waters there. The archeological museum there is also worth visiting providing you with old historic artifacts. The three Bahia islands, Roatán, Guanaja and Utila are the ideal places if you are looking for scuba diving and snorkeling. Another great beach town very famous for its seafood is Tela, an ideal place for relaxing and enjoying the sea and its food. It has a coconut trees forest next to it, of white and fine sand. Honduras Vacations also offer you numerous amounts of festivals which are carried out the whole year round celebrating with music, disguises and parades. The main one is in the honor of there patron saint Virgin de Suyapa, carried out in may in the city of Suyapa.
Tips and comments
The high season for vacation would be to go in the months of May from August because that is when you get to witness all the festivals which are really a sight to see. A tour guide is very much needed to fully utilize the time since there is a lot to see and do and places to visit ranging from beaches to malls to old architectural buildings. Make sure you book all your tickets and reservations via online.
Comments