Introduction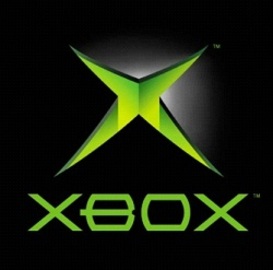 The Xbox 360 network is highly praised by the gamers that use it on an almost daily basis. This network, also known as Xbox LIVE, provides a way for gamers to see new trailers for upcoming games or play demos of games they are considering purchasing. The Xbox 360 network is not just great for gamers, but has turned itself into a platform for people who other forms of digital entertainment as well. Here they can browse through and either purchase or rent movies or songs as well. It is for reasons like this that the Xbox 360 network is far and beyond its competitors when it comes to value and accessibility. Below are a few reviews of the services that are available on the Xbox 360 network and whether or not they are worth the cost associated with being a part of this network.
Games
When it comes to gaming online, most people you ask will say that they prefer the Xbox 360 network over any other. With the recent headlines about other networks, such as the Playstation or Steam network, both being hacked it is no wonder people feel safe while playing on the Xbox 360 network. The servers are maintained by the employees of Microsoft on a daily basis and this leads to the great experience that most gamers enjoy.
The downtime for Xbox LIVE is very infrequent and often short. This means that gamers have the ability to play without interruptions. There is also the parental controls that exist on this network that make it possible for parents to still have a hold on what their children are doing while on the network. It is features such as there that make it worth the cost that everyone has to pay to play on the network.
Other Media
There is a whole host of other media options on the Xbox 360 network that is available to people wanting to use the Xbox 360. One of these options is the Netflix app that lets users watch Netflix movies right from the Xbox 360 console. The streaming quality is great and much faster than some of the competitor's speeds. There is also Zune, which allows users to download new movies as either rentals or purchases. If the user decides to rent the movie then they can have it for a set amount of time and then it disappears. If they go with the purchase option then it will download to their Xbox 360 and they can watch it as much as they want. These are both great features for those wanting to watch newly released movies without having to go to a video rental store.
Tips and comments
The Xbox 360 network is constantly updating their features and services to cater to their customers. This evolution of the game system has led to a more all-in-one experience for those who are willing to pay for the console. It is no longer a gaming system alone, but has now become a rental store, music download software, and arcade. This has helped to keep customers happy and they continue to come back year after year for these services. It is hard to see where the Xbox 360 network can go next, but if the trend continues as it has in the past then it will surely be for the best.
Comments
Most Recent Articles