Introduction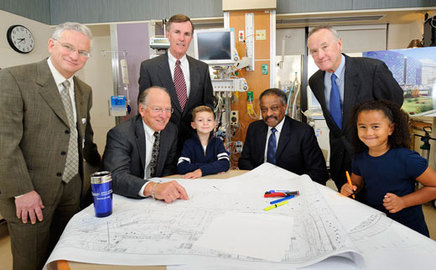 What exactly is NHPS? It is the Nemours Health & Prevention Services. It is an organization which basically helps in providing and promoting health services. NHPS considers that in order to bring about effective health promotion it is very necessary to alter government policies, practices and even cultural standards. Their main focus is on the betterment of the community, and they believe that can be done if they concentrate on the health issues of children. Thus, they concentrate their attention, mainly on schools, child-care centers and primary care centers.
History

NHPS has formulated a few steps to achieve their goals successfully, and one of them is eliminating obesity in children. They provide the guardians and parents of children with a guideline which would eventually decrease obesity. What motivates them to work towards the reduction of obesity is the increasing number of overweight children in Delaware who is now around 40%. Furthermore, statistics show that almost 9 in a total of 10 parents are of the view that their children eat a lot of junk food and on top of this about 84% of them think that their children don't get enough exercise. This has led them to formulate a step by step formula which is the 5-2-1 Almost None formula, briefly described below. NHPS also focuses on behavioral and emotional health and again, their center of attention is the children aged 5 years and below.
Features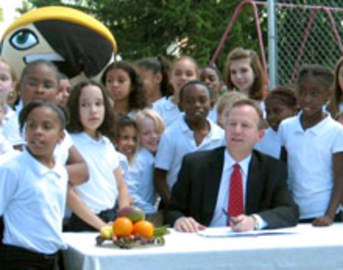 NHPS has some very effective and easy to manage polices, which help them in achieving their goals. Their 5-2-1 Almost None formula is an efficient way in which obesity cannot only be reduced but eventually eliminated. This formula states that obese children should spend the least time that is not more than 2 hours in front of the television. They should eat 3-5 servings of fresh fruits and vegetables and on the contrary, decrease the amount of sugar in the food. To accelerate the weight loss process the children should exercise for at least one hour every day. As far as their behavioral and emotional health policies are concerned NHPS has taken the following actions:
Full technical and social support to educational programs.
Development of teacher skills in behavioral and emotional health.
Coaching of teachers by experts in this field.
Appropriate funding for effective promotion of child care services.
Early childhood programs should be adequately funded for maximum output.
On top of all this NHPS believes that classroom size and teacher-student interaction are a major way in which a child's mental and emotional health can be improved.
.
Tips and comments
The organization NHPS' main motive is to elevate the social and health status of Delaware, and thus it has formulated effective and compatible policies for the elimination of certain diseases such as obesity from Delaware. The organization not only focuses on this but at large the general health of a child. This is why it applauds Governor Markwell for the council on health order which focuses on the elimination of chronic disease in Delaware.
Comments
Most Recent Articles
How To Find the Best Spa And Health Services

People are more health conscious now days. They are in search of various types of options to keep themselves fit and strong. Many spas and gyms are mushrooming in every nook and corner of yo...