Introduction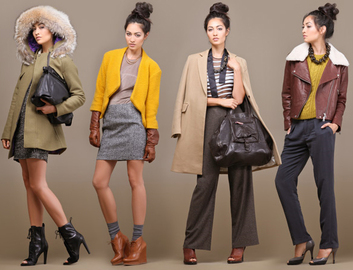 Marks & Spencer is one of the leading cloth retailers in the United Kingdom and the rest of the world. It has over six hundred stores in the United Kingdom and over nine hundred stores in more than forty other countries. Their basic clothing line is offered in many colors, sizes and styles.
Marks & Spencer clothing has carved a niche for itself in the market by offering unique styles of clothing that are stylish and affordable for people. The company was started in 1884 by an immigrant Michael Marks in collaboration with Tom Spencer. Marks & Spencer sold its clothing under the brand name of St. Michael from 1928 to 2000 in men's clothing. The women's clothing and lingerie were marketed under the St. Margaret brand. These brand names were dropped in 2000 and replaced with the Marks & Spencer brand with several sub brands in each line of clothing.
History
In 1926, Marks & Spencer used a revolutionary policy of buying directly from manufacturers and bypassing the wholesalers. In 1930, it opened its largest department store at Marble Arch in London and this has remained as its flagship store till this date.
Marks & Spencer clothing started selling school uniforms in the early nineteen fifties and continued till 2000 when it ceased marketing as part of its corporate modernization plan in 2000 by launching brands such as 'Autograph'. This brand offered a mixed range of hats, belts, scarves, gloves, bags and women's lingerie.
The company also launched its 'Per Una' brand of young women's clothing in September 2001. These items include the three hearts logo. Marks & Spencer clothing laid its full emphasis on providing quality clothes. This is exemplified with their stocking size measuring system which was initiated in 1957. Throughout their history, Marks & Spencer clothing has earned its reputation by offering value for money.
Features
Marks & Spencer clothing brand is a well known one in the United Kingdom. The all familiar dark green color cannot be missed as it points out the nearest store and reminds people of clothing that can be trusted. Most major shopping malls have a branch of Marks & Spencer clothing located in their premises.
Marks & Spencer also have their core stores. These are the main stores for the clothes brand. Marks & Spencer clothing was the first retailer to set up a research laboratory to pre-test the quality of cloth and develop new fabrics. It has always taken interest in technology and innovation. On account of its advanced textile labs and its close relationship with its suppliers, clothing ranges have been symbolized by easy care synthetic fibres. High quality offered at moderate prices has made the Marks & Spencer clothing brand a very successful one.
Tips and comments
Marks & Spencer clothing has to think ahead in terms of their line of clothing and will have to devise plans on delivering that line to its customers faster than its competitors. The company is taking part in an eco-plan for the future with strategies to use sustainable raw material. It is also planning to manage waste and the recycling options to become carbon neural in future.
The trend in the future is going to be fashion getting more preference over quality. Consumers are likely to prefer fashion to quality. Marks & Spencer clothing may have to invest lot of time and money in the designing of fashionable clothes so that people associate designer clothing with the Marks & Spencer clothing brand.
Comments