Introduction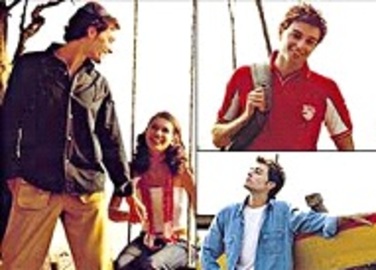 Men in today's world are becoming wary of what they wear and how they dress. This change has taken place in everyday life as well as office lives. Now men who prefer to dress in Armani suits for work also like to have quality men's casual clothing. Today's men are metrosexual; they enjoy looking good and wearing quality clothes. Men's casual clothing can be bought from most good clothing brands. Nowadays most brands stock casual and formal wear both.
History

Men's casual clothing includes tee-shirts, botton-down shirts, jeans, casual trousers and the list goes on. Casual clothing can be basically categorized by anything that is comfortable, easy to wear and is worn by people ordinarily. The shirt is perhaps the most common and most comfortable of casual men's clothes. It became present as early as 3000 BC. It was mainly an undergarment till the 20th century. Today there are many shirt variations some casual, some formal but it is still a largely casual article of clothing unless dressed up by a suit. Jeans are another common men's casual wear item. They have been popular amongst men since they were first made in the 1850's by Levi Strauss for miners in California.
Features
Today there is a number of brands of casual men's clothing. Old Navy, Abercrombie and Fitch, Gap, Levi's and Ralph Lauren all make classy casual wear for men. Most brands make everything from tee-shirts to shirts, to jackets, outerwear and what not. You can buy clothes from these brands from either their websites or their retail outlets. Bloomingdale's stocks brands like Ralph Lauren, Lacoste, Diesel, and Burberrys and Boss-- all which have great casual men's clothes like polo tee shirts. Gap has multiple stores everywhere, where you can buy anything from polo's to graphic tees and shirts and jeans. They also have sweaters, jackets and shoes and accessories at great prices. Abercrombie and Fitch also have multiple stores in most states where you can buy from, they also have a great selection of clothes, and their tee shirts are available in a variety of colors and sizes. They have jeans and pants, shoes etc. J Crew is another brand which offers a great variety of clothes with a casual style; they have vests, sweaters, shirts and pants available. Nordstrom stocks a variety of brands like Billy Reid and Dolce & Gabbana for men, for anyone who wants to buy blazers etc. for a casual office look.
Tips and comments
While buying men's casual clothing make sure the place you are buying from offers good quality fabric. Cheap fabric does not make for good casual or formal clothes. All brands listed above are reputable and offer good quality clothes. Buy clothes that fit well, shirts should be loose at the sleeves and at the chest so you can breathe easy. Go for colors like red, navy blue and hunter green so they work with a number of pants and jeans. For making a statement with men's casual clothing, go for graphic tees because they often have classy images and slogans that fit people's personal style.
Comments