Introduction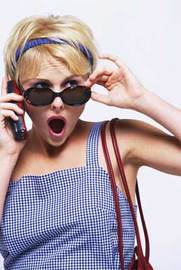 When you take to the road on a motorcyle, the sights and sounds that surround you can be totally majestic. Naturally you want to select rider clothing to match the environment and excitement of zooming along the road. A fashionable look is great, but when you are on a motorcycle, safety and protection is just as important as style. Although nobody ever wants to think about the accidents that could happen, a wise choice for rider clothing takes that possibility into consideration. When you go shopping, balance the need for protection and comfort with the inherent desire to look and feel amazing.
Step 1
Focus your shopping adventure on rider clothing designs that are specifically geared to motorcyle riding. The cut of the trousers and jacket you choose should account for your sitting posture over a period of time so that you are comfortable even when you take a very long ride. Sturdy outdoor gear meant for other outdoor activities will not do the trick. Motorcycle rider clothing is also designed to protect you from the airflow and windy conditions you encounter going at high speeds on an unenclosed vehicle. While most motorcycle gear is made of leather, you will want to pay special attention to the material's thickness and durability. Check the stitching to make sure it is tight and even. Look at the zippers, pockets and any buttons or snaps to make sure they are sturdy and attached well. These are signs of good workmanship and clothing that will last for several seasons.
Step 2
Make protection a priority. Your motorcycle rider clothing is the only barrier between you and the asphalt should you happen to come off the bike. Evaluate reviews of each piece of clothing to determine how it will hold up to scraping and abrasion. When you shop for boots, make sure that they fit well and will stay firmly on your feet for protection in case of an accident. Another area to evaluate is the padding built into the rider clothing. Areas over you knees, elbows and shoulders should have sturdy foam built in to serve as an armour between your joints and the road's hard surface. Because of the weight and construction of rider clothing, you may want to include a light, brightly colored shirt to wear under your jacket so that you can make a fashion statement at your destination.
Step 3
Although it's important to have extremely safe and protective gear, motorcycle rider clothing can be stylish as well. Several popular brands of motorcycle gear offer fine detailing and extra styling features that stand out in a fashionable crowd. If you are part of a riding club, you will want to adopt identifying features into your attire. Custom-embroidered logos and symbols may be added to your outfit in classic areas including the back of the jacket or on a front lapel. Add a colorful scarf or two to your rider clothing collection. A scarf helps give your fashionable self a signature look and practical protection from wind at the same time.
Tips
If you take extended road trips or live in an area with frequent weather changes, include a waterproof poncho or raingear in your rider clothing wardrobe.
Sources and Citations
National Highway Traffic Safety Administration: Motorcycle Safety
http://www.nhtsa.gov/people/injury/pedbimot/motorcycle/motosafety.html
Comments