Introduction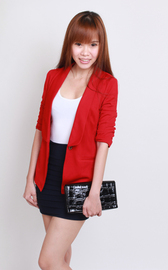 In order to be successful in the corporate world, you have to make a great first impression. One way of achieving this is by wearing appropriate clothing attire and accessories. In a corporate environment, people are expected to wear business attire. A description of business attire may differ depending on the company's dress code. Though some of the companies today are moving towards business casual attire, more companies still prefer the traditional ones. If you still have problem figuring what clothing attire to wear, just read throughout this article and find out the best clothing attire and accessories you can use for business attire.
Step 1
Business attire can be categorized as traditional and business casual. We will start with the traditional since it is the most common type of business attire. For men, the typical business attire is composed of a coat, long-sleeve polo, tie, slacks and formal shoes.
Step 2
To know the right clothing attire, you have to be familiar with your size. You have to buy a suit that is made exactly for your size. Loose coat can make you look untidy. Neutral colors are also the best colors to start with. Black, gray, navy blue and brown are just some of the colors that you need for your business attire. These colors are safe and can match any skin tone. Your shirt should fit you perfectly. Use lighter shirts with dark color suits. Neck ties should also complement your shirt and coat. Belts should have the same color as either shoes or your coat.
Step 3
Simple accessories like watch can be used by men as part of their clothing attire. For women, the same rules applied for their clothing attire but they have wider choices. They can wear skirt or pants and pair it with a blouse. As long as you pair it with a coat, it will pass as traditional business attire. For business-casual clothing attire, all you have to do is pair your blouse or shirt with slacks and skirts.
Step 4
There is no need for a coat in business casual attire which makes it more comfortable in the working environment. For accessories, a pair of simple earrings and watch will do the trick. Avoid dangling earrings and reserve it for evening parties. Limit your accessories to three at the most. Your clothing attire should reflect your professionalism.
Step 5
Too many accessories, will make you look less serious. Shoes for both men and women should match the colors of their pants or shirt. When buying accessories and clothes, make sure that it is made up of quality materials. Do not spend too much on anything and learn to mix and match whatever clothes you have. Learning this thing can save you money and solve your problem of what to wear in your office.
Tips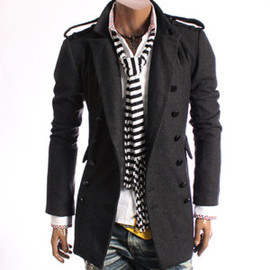 Clothing attire for business can be very difficult to find. Just remember to keep it as simple as possible. Simple will make you look more professional. Learn to mix and match your clothes so that you do not need to buy more clothes. Keep your choices within neutral colors or observe your environment and learn how the dress code works and then experiment.
Comments