Introduction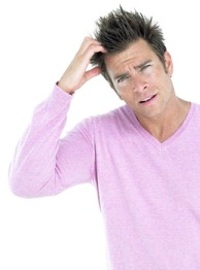 If you love the great outdoors and can't wait to get outside for hiking, bicycling and other sporting endeavors, don't let a little bit of rain hold up the fun. Good waterproof clothing can protect you from the elements long enough to keep the action rolling instead of sidelining you for the day. This is particularly important if you only have limited time to pursue the outdoor activities you love. If you make plans for a weekend trip, but the rain clouds roll in, go ahead and roll with the flow to ensure you aren't stuck indoors. With waterproof clothing you will be able to get the good healthy exercise and mental relaxation that outdoor pursuits can provide for a well-balanced lifestyle. Buying good waterproof clothing is an investment in your physical and mental wellbeing, so make your purchases wisely.
Step 1
Waterproof clothing is worn as an outer layer over the top of whatever standard clothing you may wear for your specific outdoor activities. You may be surprised to learn that you need to get a larger size than your regular clothing size. Therefore, it is best to try on several brands and styles of waterproof clothing before you commit to a purchase. Visit several stores to evaluate which type is most effective for your needs. Before you leave on the shopping trip, try to dress in the type of clothes you normally wear for the activity. If you plan a winter hiking adventure, put on a heavy sweater so that you can tell whether or not the outer layer of waterproof clothing will fit over your bulky clothes. Another consideration is whether you want the waterproof outfit to cover your whole body. When you are motorcycle riding, you will want both a cover for your upper body and waterproof trousers as well. For a longer walking venture, a poncho that also fits over your backpack to protect your gear from rain may be a better option.
Step 2
Check the structure and craftsmanship of the waterproof clothing. The label should tell you if there is special seam construction that will prevent water from leaking through to the under layers of your clothes. Some styles of waterproof clothing come with a removable inner layer that acts as a light jacket. If you choose this style to wear, make sure that the zipper or buttons that attach the lining are sturdy and easy to manipulate. Also check the label for care and cleaning instructions. Some waterproof clothing will lose its effectiveness is washed in a regular washing cycle. Many of the waterproof items need to be drip-dried rather than run through a heated cycle in the dryer.
Step 3
Standard places to shop for waterproof clothing include sporting good stores, well-stocked department stores and outdoor outfitters. You may also find good waterproof clothing at the websites of reputable online retailers that specialize in activewear. Before you make an online purchase, verify what the return policy is so that you are not caught unaware if the items should be too small, too large, or not at all what you expected. If you live near a rural area, you may also want to check with farm supply stores which often carry very durable waterproof clothing for those who work outside under many weather conditions.
Tips
Don't forget to purchase a waterproof hat to protect your head and face from inclement weather conditions.
Comments