Introduction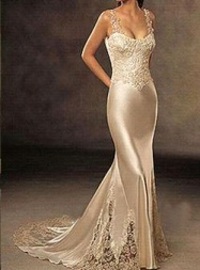 Different occasions call for different types of clothes. Dressing up appropriately is essential for looking good. For women a different wardrobe is needed for work and a different one for casual parties and an entirely different one for formal evening. Formal wear is probably one of the oldest types of types of fashion available. Women's evening clothing is readily available because the gowns and dresses that are part of women's evening wear are similar to what was once worn at a king's court long ago.
History
Initially gowns etc were the most important form of fashion because they were what were commonly worn by ladies in the old times. In the old times women just added a train to their dress to make it more formal. However as times progressed so did fashions. Evening gowns became the staples for evening wear. For less formal parties like cocktail parties, cocktail dresses became popular. The styles for women's evening clothing have changed over time. Initially, it was all about celebrating the female shape dresses were made in a way that they emphasized breasts and hips and showing off the hourglass figure. The late fifties brought the longer evening gowns which were made from luxurious materials and had embellishments. Women like Audrey Hepburn and Marilyn Monroe personified style in this era and Monroe's long white dress and heels that she used to pose over vent have epitomized style whereas Hepburn's naïve look with the full skirted white gown and evening gloves Roman Holiday too won hearts.
Features
Some of the best designers for women's evening clothing are the big names like Versace, Tom Ford, Alexander McQueen, Louis Vuitton and Gucci. Every year these big brands churn out the most beautiful evening wear. They also dress beauties from Hollywood for prestigious red carpet events. In this year Oscars Gucci dressed Cameron Diaz who was named amongst one of the best dressed people in the show with her off white gown with silver embellishment at the skirt. Similarly Angelina Jolie wore a black velvet Versace dress which was voted as one of the best for the 2012 Oscars as well. Louis Vuitton dressed Michelle Williams in her coral dress which had frills and some really beautiful detailing like a bow at the waist. Since these designers are some of the best in the business for evening wear these are the ones who have the best collections as well. Other beautiful gown included a white number by Tom Forf which Gwenyth Paltrow wore and also a number worn by Jessica Chastain which was by Alexander McQueen. These brands also make cocktail dresses etc for less formal evening events.
Tips and comments

Some of the tips for choosing the best women's evening clothing are, see how formal the function is if it's a black tie event then you must wear an evening gown if it's a slightly less formal evening party go for a cocktail dress. Next choose something which flatters your best features, don't wear something that is figure hugging if you want to draw attention away from your hips. Don't buy something that is in fashion this season women's evening clothing can last a long time so buy something that is classic.
Comments