Introduction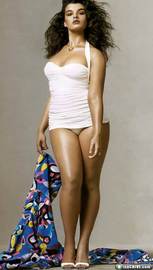 When we talk about models, a thin, Barbie shaped, alien figure comes into our minds who feed mainly on cigarettes. But women of all these various body forms are appreciated world wide. The plus size fashion models might not be that famous as Twiggy or Carmen Electra but they are the ones who represent the real women. They are basically the full figured models with breath taking and marvelous curves which look exceptionally beautiful. The plus sized fashion models are not objected on selling plus size clothing instead they are used to sell things like cosmetics, pharmaceuticals, sunglasses, footwear and many other household products. They also are used on many runway fashion shows and also in the garment selling advertisements because it is said by many designers that the plus size fashion models sell more products and are more liked by people, which is why these models are more widely used by designers for fashion advertising and catwalk shows.
History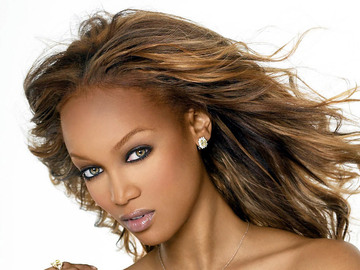 The concept of using the plus size fashion models was introduced in the early 1940s when a company used such models to showcase their variety of large sized clothes but this concept was not that common back then. It was not until the early 1990s when the concept of the full figured models became famous and many modeling agencies started training the plus size models for shoots and runways.
Features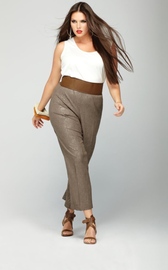 There are many plus size models who have earned big names in the fashion industry and they are more liked and booked by the clients when it comes to selecting models for their shows. The demand for the plus size fashion models has increased a lot as they can sell a product better than the other models as they represent the real and original women. One of the famous plus size models is Ashley Graham. She is a Ford Model and she became famous after she modeled for the Lane Bryant store. After that she started appearing in many of the esteemed fashion magazines like Vogue. She even came on the Tonight Show with Jay Leno to talk about the edited advertisements controversy. Then we have the famous American model Amy Lemons who is also a plus size model who started her career at the age of 14 as the cover girl for the Italian Vogue magazine. She was also a model advocate and did numerous shoots. Another Ford model is Candice Huffine, who is known to appear on the cover of the Italian Vogue magazine as well. Barbara Bricker is another inspiring and extremely beautiful model who has been working for ten years and has now introduced her own line of maternity clothing by the name of BB Maternity. Moving on we have the famous and stunning Tyra Banks who is one of the best American and international models who recently put on weight and is now a plus size model, she also started her own show by the name of America's next top model and is helping and motivating the models of this particular genre.
Tips and comments
Plus size fashion models are portraying the real beauty that lies in a woman. When these models are used to sell garments and other products it creates a sense of confidence in women and they are told they are beautiful the way they are. They do not have to be super skinny to prove their beauty.
Comments