Introduction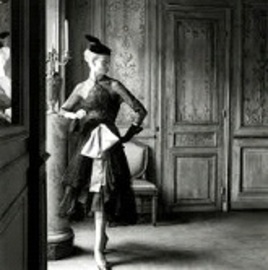 Vintage fashion keeps coming back. It's never actually gone from the fashion scenario. Vintage or antique clothing basically consists of old or second hand items from the years gone by. Vintage fashion basically consists of retro clothing, from eras like the 1960s, 1970s and 1920s most popularly. Vintage fashion can be bought online with the most ease. Other than that it can be easily be bought at local thrift stores easily but there are no brands etc which send vintage clothing.
History
Vintage fashion has the advantage of being unique and not mass produced like regular fashion. The fashion revolution of the 1960s brought out styles and designs that were more varied. At this time and in the following decade it became acceptable for people to go out and buy things from flea markets and thrift shops. Celebrity stylists, like Patricia Field and Rachel Zoe, keep on dressing their clients in vintage clothing. Newer designers like Betsey Johnson and Marc Jacobs too keep on having vintage inspired clothing pieces on their runways.
Features
Buying vintage fashion is very easy. Vintage clothing can be easily bought from flea markets and antique shops and sometimes even garage sales. Websites like eBay etc have plenty of several items on sale. If you have parents or relatives who like to store their clothes then it is likely that you will have truck loads of vintage clothing available right up in your attic. Often vintage clothes are also auctioned if they belong to some late great celebrities or personalities. Places like Goodwill are where you can find a lot of old clothing. Most people donate their old clothes here and often you can find some beautiful old pieces of clothing there. Internet however remains the easiest medium from where you can buy such clothes. You just need to Google what you want and there will be several websites which will be able to get you what you need. Clothing from recent times is however easier to get and the older the clothes you want the harder they become to acquire.
Tips and Comments
Some things to keep in mind while buying vintage fashion are, make sure that you are very comfortable in what you buy. Since most fabrics weaken and deteriorate over time if you aren't breathing normally in an outfit and if it is tight it is more likely to split at the seams. Check for stains and tears and weird smells. Small tears and broken zips can easily be repaired but sometimes old stains don't get cleaned very easily. And if there is a weird smell in the object then avoid buying it because sometimes even a trip to the dry cleaners can't get rid of old musty smells. Choose the pieces which you know you can wear, don't buy outfits that only look good. Try to find a piece that can be worn with a contemporary edge. Go for pieces that have some of the elements of things that are currently in fashion. For example buy lace dresses because lace is very much in vogue or floral prints because they are making a comeback.
Comments