Introduction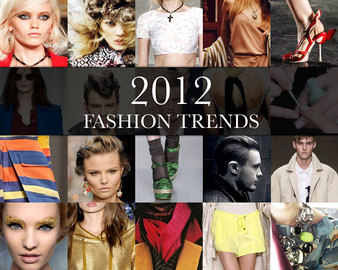 Choosing attractive bags and shoes can be a fun and entertaining experience. Most high-end designers manufacture stylish and attractive bags that almost anyone would desire. One's own personal taste is also a factor in choosing the most attractive shoes and bags. In order to make the best choices, consider all of the top bag and shoes designers. Some designers even make both shoes and hand bags, such as Michael Kors, Vera Wang and Gucci. It all depends on what your style and budget is for attractive bags and shoes. So, take a friend out to the store, consider the season's trends and have a ball.
Step 1
Start with visiting your local shoe store or shoe department. After taking inventory of all of the colors, designs and styles in your closet, compare the season's new shoes with what you already have. Do you desire that new stylish mule or do you want some red stilettos? These are the type of things to consider. Look for shoes that are made from great fabric and are built to last. Unfortunately, these shoes are usually the high-end ones that are made by expensive designers. These shoes tend to cost a lot more than the no-name shoes you can get anywhere. If you are shopping in the fall, choose fall colors. Spring colors are usually warm and bright, such as red, green and pink.
Step 2
Consider the designs of the shoes that you may purchase. Some shoe designs are very popular in particular seasons. For example, boots are usually worn during the winter and fall months, not spring and summer. Flip flops are usually only worn in spring and summer. Consider what styles work for each season and what you have left in your own personal closet. Some of the fine details about shoe is what makes it attractive and stylish. Consider the colors designs and little accesories of the shoes that make it perfect. These fine details can make a shoe very attractive.
Step 3
Consider a variety of brands of bags. Search for some of the designers that make shoes as well. For example, Michael Kors makes both hand bags and shoes in his seasonal collections. These accesories usually complement each other without being too matchy-matchy. Choose the top designs out of each collection and compare to what hand bags you already have in your wardrobe. Consider stylish totes, hobo bags and clutches for evening wear. Leather bags are always stylish and provide a lot of sophistication to most wardrobes. Look for the seasons colors as well and compare to what you already have in your closet.
Step 4
Once you have great handbags and shoes for your wardrobe, consider additional accessories that will work well with them. For example, consider getting belts and hats that will match your hand bags and shoes. Look for similar brands such as Gucci, Carolina Herrera and Versace. These high-end luxury brands are known for providing some of the top designs each season. Again, match these accesories to what you alreay own. You don't want to buy accesories that will be difficult to mix and match with items that you already have. A large part of getting good accesories is to get things that can mix and match easily with your shoes and bags.
Step 5
Enjoy your accesories out on the town.
Tips
Always shop with a friend to make the experience fun.
Comments