Introduction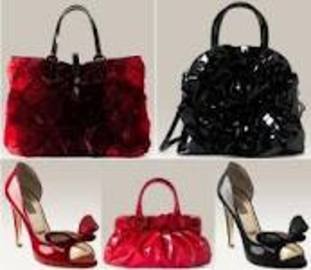 Shoes and purse are the two main articles of a lady's wardrobe! Some women tend to pull it off with just one purse; others go for vast collections of bags and shoes! What matters most is that the purse be chosen keeping your temperament and way of life in mind! Buying shoes and purse could be very tricky! The size, color, make, style and quality have to be seriously considered before you buy a purse! And shoes well shoes make your personality chic or trashy! So you got to be really careful for the pitfalls!
Step 1
Your shoes and purse don't have to match exactly! You can have one passive color and mix it up with a more vibrant and bright color! For example if have a black or grey pair of shoes, you can have a brighter color bag, let's say a brighter shade of turquoise! Also the look of the bag can be adjusted as to being more casual or more cut out for work!
Step 2
If you are going for a more solid colored dress you can bring the funky look about by adding colorful shoes or purse to the outfit! You can even experiment with purse and shoes made up of a different material and texture. Fur, snakeskin and alligator skin are a few options! These more exquisite materials can add some tasteful look to your turnout! And can knock out any body!
Step 3
One important thing to keep in mind is that when you are going for a casual look, it is easy but if the wrong components included it can completely ruin your look and make you look hideous! You just cannot chose to go for a boxy and stiffer sort of bag! This would completely throw your sweet casual look off. You got to go for a loose purse! The shoes are not much a problem for a casual dress up. They can range from stiletto sneaker, to strapped sandals, to gladiator sandals or just plain cute looking pumps! And viola you got the purse and shoes sorted out!
Step 4
Now if you got some really pretty sandals that fall in the category of casual sandals but are shiny or funky enough to make them work with a more formal bag, well, don't hesitate! If the sandals are funky enough to go with a boxier formal purse then the shoes and purse are made for each other, beside their obvious contrast to each other's league!
Step 5
Another amazing tip is that you can harmonize the small details in your shoes and purse! For example if the zips of the purse buckle of the shoes and purse are color coordinated, it can really bring about a chic and elegant effect!
Tips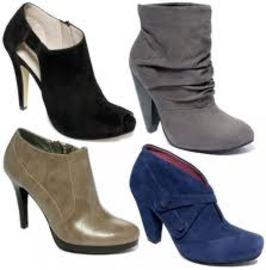 Looking good is all in your hands ladies! We all shop but keeping the mind more focused to shopping for shoes and purse smartly and stylishly can bring about a wonderful change to your personality and can really make your life more pleasing and charming not just for yourself but even for other around you! So ladies! Choose your shoes and purse more wisely.
Sources and Citations
http://www.fabulousafter40.com
Comments