Introduction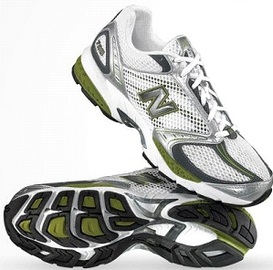 Are you the athletic type? Prefer running over walking? Then you should also get the New Balance Running Shoes which are designed for running rather than simple walking. Running shoes are intended to provide more comfort and support by its cushioning in the heel. These shoes are designed to keep your feet calm and cool during work outs and running. If you feel that running is the best option for you to stay fit and healthy then these running shoes can help you make this best option a perfect one.
History
William J. Riley, the founder of New Balance Arch Support Company, started manufacturing arch supports in 1906 under this brand name. The arch support shoes provided better stability, balance and comfort. In 1927, Riley hired Arthur Hall as his salesman who, in 1934, became his business partner. Later in 1956, Hall sold the business to Eleanor, his daughter, and Paul Kidd, her husband. In 1960, they designed the world's first running shoes, "Trackster." It gained a lot of popularity through YMCA programs and usage by famous college teams. Currently, Rob DeMartini, a California national, govern and administer this company.
Features
New Balance Running Shoes come in a wide range of prices, colors, comfort and width sizes, all having good quality. The price ranges from $49.95 to $145.00. Many accessories are also available for new balance running shoes for example the different types of comfortable insoles. Different shoes come with different features. Some of the features of these shoes are that they are flexible, lightweight, irritation-free, and comfortable, provides protection and exceptional grip. While looking for the correct pair of New Balance running shoes, you should be smart and careful enough to examine the arch type you require. You can check this from your footprint or get advice from the professional at the store. When picking a new pair of walking shoes, be sure to consider your arch type. The key thing for any type of exercise is to feel comfortable while doing it. Hence it is essential to buy the perfect shoe for yourself. If your shoes are worn out, you should definitely get a new pair of running shoes to prevent you from discontinuing your exercise routine. Even if you already have New Balance Running Shoes, check to see whether they are worn out or not. If you feel weary and exhausted before normal during your normal exercise routine, then it may be because of your uncomfortable pair of ragged and tattered shoes. It is time to get a new pair of running shoes to stay fit and healthy through your regular exercise routines.
Tips and comments
If your shoes are not providing the ease and support your feet require, then you would not enjoy doing your exercises. Any sort of exercise requires your feet to be at ease, whether it is walking, running, skipping, or playing tennis, basketball, etc. New Balance Running Shoes are meant to be for you athletes out there. Give the perfect support and comfort to your feet and stay in shape.
Comments