Introduction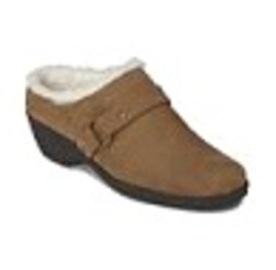 Aerosole shoes are sold both at major shoe retailers and individual Aerosoles stores. They are a brand known for their comfortable and cushioned insoles alongside their practical and mature styles. Most Aerosole shoes are priced between $70 and $100; however some styles (boots, high-end shoes) can go slightly higher. Overall, they are reasonably priced shoes. Their prices are comparable to other comfort brands like Rockport's, sold at stores that include Macy's or Nordstrom's. Aerosole shoes are well made shoes, have a strong reputation and a good customer base that believes in the product. You can buy a pair of Aerosole shoes with the expectations that they will last you for around 10 to 24 months, depending on how frequently you use them.
History
Aerosoles has been creating women's shoes, boots and sandals with the perfect blend of fashion and comfort since 1987. You will always get women's shoe styles designed to improve the way you live, work and play. Aerosoles shoes are perfect for trend-right, fashionable footwear with genuine comfort. A benefit of Aerosole shoes is that most of the sizes come with a good grip sole, meaning you will be less afraid of slipping or falling. It you live in an area that is wet or snowy, Aerosole shoes can be lifesavers.
Features
Aerosole is a company that puts comfort first – it is the forefront of their marketing and manufacturing philosophy. Every Aerosole shoe comes with a padded insole that is designed to support the foot while simultaneously reducing impact. But just because they are marketed as a comfort shoe, does not mean that they are a comfortable shoe. The major downside to most Aerosole brand shoes is that their sizes differ according to width of the foot, with a B for a medium size. This is a huge drawback for customers with wider or narrower feet. Another drawback of Aerosole shoes is that they are made for flat feet. That is, people with higher arches or a high 'top' of the foot will often find the shoes cut across their feet just below the toes.
Tips and comments

Aerosoles offers a wide variety of shoes for women and men. The types of shoes include Clementine, exam shoes, different types of sandals, barracuda shoes, long boots, platforms, etc. Aerosoles Clementine sandals have a sweet and flirty style. They have a faux leather or leather and textile upper in a casual sandal style. They feel soft to the foot and make the feet look proud. When it comes to style and design, Aerosole shoes seem to offer something for everyone. Their shoes are designed for women in their 20's all the way up to elderly women looking for something comfortable suiting their age. It is also worth mentioning that Aerosole does not offer any formal wear shoes. They make heels that could be suitable for a dinner, but no designs that could work for a formal function of a cocktail event. If you are looking for a reliable shoe that is comfortable, then Aerosole shoes are a good buy. Be wary if you have wide or narrow feet and always try them on before buying them.
Comments