Introduction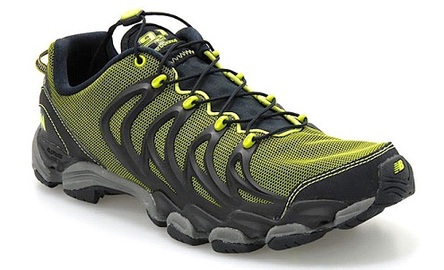 River shoes are a light weight type of shoe made for playing water sports that involve getting into a river, stream etc. they are useful while trekking and hiking in place where there are streams and rivers to be crossed. Good river shoes are designed to protect your feet from rocks and other sharp objects thay may be present underwater. The first river shoe makers were Teva.
History
The first river shoes were made in 1984 by a Grand Canyon river guide. He made the first sandal that was for sports use. The idea was soon taken by Teva who made the first river shoe. Later more and more companies expanded into this market of providing high quality footwear for people interested in outdoor water sports like kayaking etc.
Features
Teva is of course the start of the list for the best river shoes. They have many different styles available for both men and women. Being the initial company that started to produce these shoes they have innovated and refined their ideas. Other brands include the Fast Canyon shoe from Mion footwear. It is covered in neoprene like material and made of principally rubber and foam. This boot is rugged and protective and doesn't wear and tear easily. It has excellent underwater traction. Keens Footwear also makes some very good shoes for river sports. Rapid Transit is another brand with some very nice shoes. Their shoes allow for excellent protecting and provide excellent grip underwater and on the dry ground as well. The eight large holes along the sole get rid of water as fast as it flows into the shoe. NRS footwear also stocks a diverse variety of river shoe footwear. They have different styles for both men and women. Plenty of people have a very high opinion of Merrel shoes as well. The Five Ten Canyoneers are another good brand of shoe, their grip on wet rock is supposed to be unrivalled and they offer extra support around the ankle area. Helly Hensen are well known because of their thermal base layers. This brand of shoe is light weight and sturdy excellent for adventure sports. The Palm Gradient Glacier is another great shoe it offers a sleek clean profile and they feel light on your feet. They offer excellent ankle support and a very good grip on slippery wet rocks. They also have great traction, support and just the perfect amount of stiffness.
Tips and comments
Some things to keep in mind while buying women's river shoes are, try to buy a pair that can be used both in and out of water for hiking in the forest and crossing streams and rivers as well. This will help save money. Make sure the sole of the shoe is made of good quality rubber, so that the shoe provides a good grip underwater. Tips for buying river shoes for men are, make sure the shoes are light weight and don't hold you down when you are submerged in water. Check that the shoes are comfortable and offer good traction underwater. The shoes should have quick drainage so that they can be dried easily after one has been through a river etc.
Comments