Introduction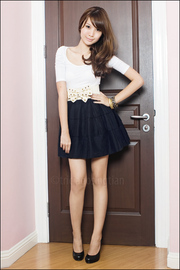 No matter where we go or what clothes we wear, we always want them to look perfectly mixed and matched with one another to carry out our ultimate sense of style. From the clothes to our accessories, bags and shoes, each of these elements need to be paid a lot of attention in order to look your best. One such garment being a skirt is sometimes very tough to brace with the right pair of shoes to complete the look. Therefore, much interest needs to be paid to the kind of skirt shoes you wish to go for. As the skirt shoes entirely depend upon the length as well as the silhouette of your skirt, you may want to hook yourselves on to this guide of the most trendy fashion forecasts.
History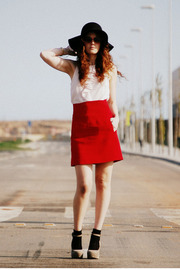 To find out the best of skirt shoes, we come across the past to the olden days when a skirt was nothing but an ordinary part of the human beings' lives used to cover the lower parts of their bodies by both men and women. The oldest one being a skirt woven out of straw, it is said to be as old as 3,900 BC and was found from Armenia. Having a great influence from the south eastern cultures where a skirt was the first garment they were seen wearing, a lot of the different types such as a sarong, godet skirt, lungi and even the lehanga (the traditional costume of a bride in south eastern Asia) comes from there. when these trends became highly common in the world and different cultures were discovered by the world, these trends grew to more designs and cuts and were typically adopted by a much sophisticated lot in the west.
Features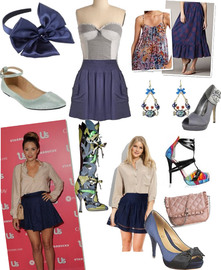 The skirt shoes that would look best under an abundant types of skirts are flat flip-flops, ballet flats and jeweled sandals. These shoes go with each look and can give a semi formal look with a pair of jeweled sandals' sparkling stones, a day time casual look with ballet flats with a contrasting color of your skirt or a fresh and beachy look with vivid colored flip-flops. All three of these options will compliment any silhouette. Moreover, gladiators can also be worn, but will a shorter length of your skirt as the longer ones may look like a mismatch. To score a typical formal look for a dinner party or your office, one can always bring those platform pumps into use while switching them with a pair of high heeled strappy sandals in the evening. For more casual looks, wedges are highly in fashion worn especially with skirts of shorter lengths whereas dress boots are also coming back in fashion seen adorned with several types of skirts.
Tips and Comments
When looking for the best skirt shoes for any occasion, party or casual wear, you may always consider looking up for the right kind to go with your type of skirt by looking up for look books over the internet or magazines. Also, as comfort comes first, do not just buy any pair of shoes by just looking at them but, try them on first and then jump to your final decision for the best of your look.
Comments