Introduction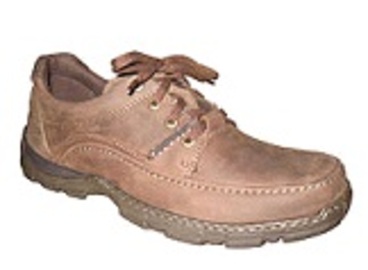 Hush puppies shoes are a brand that we are all familiar with. They make the casual hush shoes for men, women and children. It's an international brand and hush shoes are available all across the globe. The suede material that is used to make hush shoes is what hush shoes are known for. They have light weight sole that hush shoes are known for. Whenever one thinks of a tiring and excruciating day, there aren't any other pair of shoes that come to the mind, than the comfortable hush puppies lying in your cupboard. Almost everyone owns one or two pairs of hush shoes. The popularity of this brand is known to everyone today
History
Hush puppies started off in 1958. And is now one of the biggest brands for shoes. In 1950's and 1960's hush puppies had already gained established a credibility and loyal customers who wanted to buy hush shoes for their casual and practical endeavors. Hush Puppies expanded their product line and added accessories and clothing shortly. But despite that, Hush shoes were what people really loved. Hush shoes were the niche of the brand.
Features
Hush Puppies, features collections for men, women, children and a separate category of shoe collection for each category mentioned above. For women they feature casuals, sandals, dress, boots, the body shoe collection, traditional comfort and soft style. Each category has a unique feature that differentiates it from the other categories. Theirs a collection by Anna Sui for hush puppies as well. The body shoe category also features a collection for men. This collection is supposed to be extremely comfortable and snug for the feet. This collection ranges from $80 to more. They have pumps, sandals and even short heels in this category. It has been said to be some of the most comfortable hush shoes ever. The Anna Sui collection for hush puppies is just what the women needed. It adds a feminine touch to the whole collection. The customers thought that the hush shoes collection was a little boring and didn't have a feminine touch. But the Anna Sui collection has solved that problem. For men, they have they have, boots, the body shoe, casual, dress, sandals, traditional comfort, and a special category called waterproof. The waterproof collection is perfect for men who have to worry about their shoes getting wet. This collection is affordable and the hush shoes for this category are extremely good quality. They have shoes that could be worn as dress shoes too, and they are waterproof.
Tips and comments
They offer online shopping facilities, and even exchange is possible online. The hush shoes are very affordable. This kind of comfort would cost a lot more in other brands, but Hush Puppies doesn't over charge the comfort they provide. Some might say, the shoes aren't as chic as the other brands, but then again, the other brands can't promise the comfort of hush shoes. Hush Puppies have stayed true to their promise of comfort since the 1950's. That's why they still occupy a great position in the market.
Comments