Introduction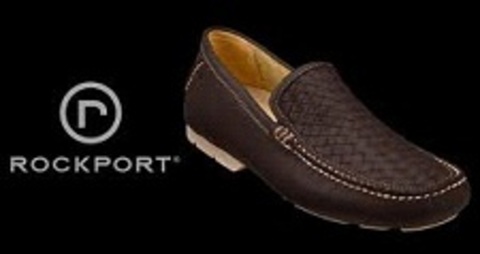 The Rockport Company is a show manufacturing firm which is a part of the Adidas group. The company makes brown shoes and is a leading manufacturer of these in the United States. They produce shoes for both men and women and keep in mind the versatile active modern lifestyle, thus creating shoes which serve a variety of purposes ranging from an early morning walk to trekking on a back country trail. Men's Rockport shoes come in a range of different styles both formal and casual. Men's Rockport shoes have used a variety of technologies to make the shoes more comfortable and friendlier to the feet.
History
The Rockport Company is a producer of shoes it is based in Canton, Massachusetts. It was founded in 1971 by Bruce Katz. The firm is a producer of footwear and has stores in the United States and 66 other countries as well. It was purchased in 1985 by Reebok and nowadays is a division of the German shoe company Adidas. Men's Rockport shoes are known for having the Adidas adiPRENE cushioning which protects the heels at impact and also they use full grain leather for making shoes.
Features
Men's Rockport shoes come in a variety of styles. They have both a formal and causal show range. The three main categories they have are casual, dress and dress casual and active. They have boats, boots, walking shoes, sandals, sneakers, slip-ons, loafers and oxfords. Their range of active shoes has the Adidas technologies of adiPRENE, truWALK, Machine Washable, Hydro shield washable and extra wide and gore-tex. The shoes come in a variety of colors like navy blue, red, dark brown and black even in leather. The shoes other than being available for purchase in the retail outlets of the Rockport shoes themselves can be bought from their website online. They can also be bought at the JCPenny stores where the Rockport shoes are stocked. They also have desert shoes and boots as well as joggers. The shoe range comes in sizes ranging from 7-15. The styles are such that they can be worn with a large number of outfits to make the whole look be more fashionable.
Tips and comments
Tips for buying men's Rockport shoes include, for business wear buy lace-up shoes because they are the most acceptable type of business footwear available. The level of formal of lace up shoes depends on how rough or smooth the leather is. Since Rockport shoes are made from full grain leather they look incredibly dressy and are excellent for wearing formally or during business meetings. If you plan to buy men's Rockport shoes online then make sure that the site you plan to buy them from is legitimate. While buying online sometimes there is a chance that the shoes don't fit properly make sure the site you buy from has return shipping as well so that you are able to return shoes and get the correct size. Check for the return policy as well for if shoes get damaged. Rockport shoes are generally durable and long lasting so a two month policy is good enough.
Comments