Introduction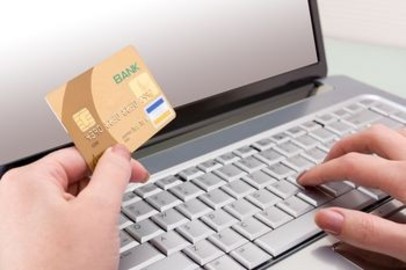 While it may be wise to live on a cash-only basis, the fear of running up an astronomical amount of credit card debt. There's no harm in having one credit card. In fact, it's wise to have one card that you can use when cash and checks just won't do. There are many times when a credit card is required for certain purchases or as a form of insurance. If you don't have one, then you may have to put up a hefty cash deposit or forgo what you wanted to buy. Managing one credit card has more benefits than drawbacks and can make a difference in your financial lifestyle when used responsibly.
Convenience
When traveling, it can be a real convenience to have a credit card to use for purchases such as gas, food and lodging. After all, without a credit card, you'd have to carry a wad of cash around with you, or constantly stop at an automatic teller machine as you need funds. As long as you promptly pay the balance each month on your card, you can use for expenses during the month as a convenience.
Online Purchases or Reservations
Another reason to have a credit card is so that you can make online purchases with ease. Even if you're not into shopping on the Internet, there may come a time when you want or need something that is best purchased online. Often this requires a credit card. For instance, when you reserve a hotel room, you must give your credit card number to make the reservation. Also, if you want to reserve airline tickets, a credit card comes in handy. If you need to send a gift, shopping online makes it much easier. You simply choose your gift and the company ships it to the recipient for you.
Suppose you need to rent a car. Most car rental companies require a credit card from the renter so they can secure the funds while you use the car. If you don't have a credit card, you'll likely have to give the car rental company a huge cash deposit to acquire the rental. Having one credit card makes it easier.
Also, if you call a hotel to reserve a room, they'll often ask you for at least your credit card number so they can put a hold on the funds. When you get to the hotel to check in, you can use cash if you don't want the charge on your credit card. But, if you want the hotel to hold the room for you, a credit card is a must.
Build Credit
Having and using a credit card responsibly is one way to build your credit. If you have one credit card that you use and pay off each month, it helps make your credit look more positive. Responsible, documented use of credit weighs favorably on your behalf when it comes to your credit score. Then, when you apply for a car loan or a mortgage, creditors have something on which to base your past credit history.
Comments
Most Recent Articles