Introduction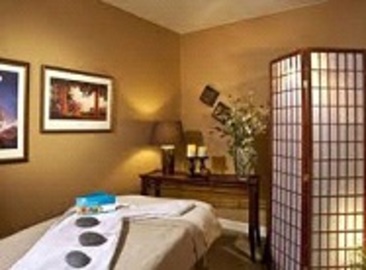 Day Salon Spa is the new fad, when it comes to relaxation and pampering yourself. The salon and spa services are so sought after now days, that the industry is growing rapidly. More than $35 billion dollars are accredited to this industry. Now the Spas and Salons have joined forces, now the spas have salon services and the salons have spa services.
History
Day Salon Spas are a great way to relax, it's a good investment. It relaxes, rejuvenates, and refreshes you. The day Salon spa offers all the services you might need under one roof. They offer haircuts, styling, coloring, etc. Manicures and Pedicures, they have facial treatments, various body massages, Makeup, Hair and Beauty Products etc. Spas are just limited to massages and manicures and pedicures and other relaxation techniques. Whereas all the salons, offer services related to hair and makeup. When these two concepts are combined, they form the ultimate luxury.
Features
People usually choose a day spa, because it's a very good option, compared to resort Spas. Firstly they are cheaper and secondly, because they don't require you to stay overnight. When you plan on going to a day Salon spa, you have to make sure you are going to the right place. Since you will be paying a lot for the services, you have to ensure you are the right place. Whenever you go to the spa, first go through their menu's i.e. their list of services that they offer and their charges. Usually on the first page, the Day Salon Spa should have their certification. It's important to make sure the Day Salon Spa you visit, is certified, as a lot of people are opening up Day Salon Spa's just for the heck of it, as it's a good business. But these places lack quality services and certifications. While you wait to decide or wait for your turn, you should observe the atmosphere and the etiquette of the Day Salon Spa, if they are clean, if they pay attention to detail, if they are hospitable and accommodating. The day Salon spa that you go to no matter what certifications they have, or how pretty the spa looks, if they are not hygienic, then it's not a good spa. If the Day Salon spa is does not preform the services in a sanitary manner, then you could potentially be at a risk for infections, germs and bacteria. Therefore hygiene is extremely important and mandatory.
Tips and comments
When you decide to go to a Day Salon Spa, Make sure that you are not going there with unrealistic expectations. Their job is to relax you, rejuvenate you, make you feel fresh and help you unwind. It's not going to magically make you look 20 years younger, or help you get rid of 30 kilos. Just because they wrote they have very effective anti-aging and slimming therapies, that doesn't mean you will come out looking a lot different than when you entered the Spa. Therefore enter, with realistic expectations. And any Day Salon Spa that mentions that they are capable of such magic, know that they are selling you a lie.
Comments
Most Recent Articles
5 Things To Do in Day Spa

Spending the weekend in a day spa is the ideal short vacation. A spa is a place to get rid of stress, forget about your hard day and rejuvenate. There are so many ways to relax and have fun ...

How To Relax At Spa

Spa: The Best Water Treatment Spa which is also known as balneotherapy has various health treatments. No doubt spa can boost up your health and energize you. It has numerous services that c...