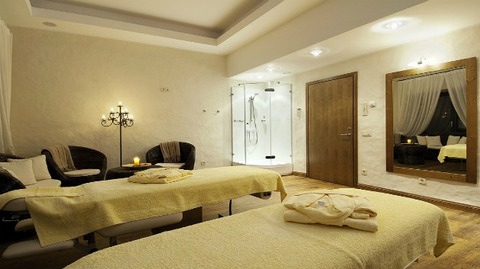 Spending the weekend in a day spa is the ideal short vacation. A spa is a place to get rid of stress, forget about your hard day and rejuvenate. There are so many ways to relax and have fun in a day spa. Go by yourself or with a group and enjoy the pleasures of being pampered. In a day spa, services usually include massage, facials, body wraps, nail care and body scrubs. A spa is a place to enjoy a day of beauty and pampering.
1. Massage
Starting out with a massage is great. There are a variety of massages such as hot stone massage and deep tissue massage which will leave you feeling completely relaxed. Swedish massages are most common and an easy choice for those uncertain. All massage techniques are designed to increase blood circulation and lessen tension in the muscles of the body. In a day spa, customers can choose from 60-minute or 90-minute-long massages. Half an hour massages are also sometimes available at certain day spas. Acupressure and reflexology are also included in some spa massage packages.
2. Body Wraps
Body wraps are readily available in a day spa. There are a variety of body wraps. Seaweed wraps are very popular. They consist of wrapping the body in warm seaweed in an effort to hydrate and detoxify the body. Other types of body wraps include mud wraps and aromatherapy wraps. It is believed that body wraps can also help with weight loss. In a day spa, body wrap sessions last for an hour.
3.Manicures and Pedicures
The feet and hands are not neglected in a day spa. Spa goers can enjoy a long service with leg and foot massage, salt scrub, hot towel wrap, nail shaping and nail polish application. Spa manicures and pedicures are usually much more luxurious and long-lasting than a typical nail shop service. The environment is much more comfortable and relaxing in a day spa.
4. Facials
Everyone loves getting a facial in a day spa. They exfoliate and hydrate the skin leaving it looking renewed and fresh. The spa's esthetician will examine your skin and ask questions regarding your skin type and sensitivities. In a day spa, you will choose the type of facial you would like to have. When a choice is made, the esthetician will then cleanse the skin and then exfoliate it to remove dead skin. A mask is usually applied for awhile. You will relax and allow it to do its job. The mask will then be removed and a facial massage will be given. Finally the skin will be moisturized and left feeling fresh.
5. Body Exfoliation
Body exfoliation, or body scrub, is a popular service provided in a day spa. A body scrub is usually done with salt or sugar or both. The spa professional will rub your skin with the salt or sugar mixture to remove all the dead skin. In the day spa, they will take their time and make sure all of your skin benefits from the scrub. The spa therapist will then cover your body with a towel for awhile then rinse the body to remove the salt or sugar mixture. All the dead skin will be removed and the skin with be smooth.
Tips and comments
Always let the spa staff know about any medical issues you have for safety purposes.
Comments
Most Recent Articles