Introduction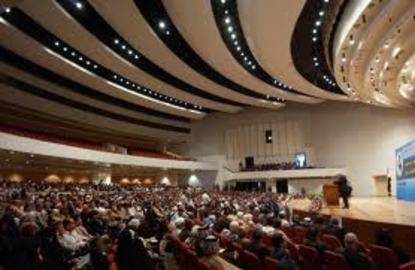 Planning a hotel conference can be a challenging experience. However, the keys to a successful event involves planning, preparation, and being organized. Whether, the event is large or small it should be planned with the attendees comfort and convenience in mind. The event should be beneficial to all that attend. Following the information here will help you to choose the proper venue and set up a successful event.
Step 1
Pre Planning things to Determine:
The conference type (Church, business, singles, married or etc.).
Theme and topics for discussion.
How many people will attend.
The event date or dates. Avoid scheduling conflicting dates with other big events.
The start and ending times.
Conference speaker/ speakers, sessions and meeting times
The type of tables (round or long), and desired room seating style (classroom,boardroom, u-shape or theatre). For more information on seating and room styles check out this website: www.conference-coordinator.com/room-layouts.htm
Menu for refreshments, breaks, lunches and/or dinners. Keep the menu simple, fresh and light. Serving finger foods is usually a good choice.
Location and parking needs.
Admission cost of conference, if any.
Air and ground transportation needs.
Budget for event cost.
Once you have all the pre planning information. You're ready to move forward and set up your hotel conference.
Step 2
Planning:
The hotel should be booked early in order to secure your desired space and dates. When choosing a hotel compare pricing from many different hotels, considering ratings as well as the reviews.Select a location that is convenient for your guest. Consider from where they are traveling, the time they will travel to reach the hotel conference. Choosing a hotel near airport would be a good idea, if many of the guest are out of townees.
Contact desired hotel and book rooms for hotel conference. Most hotels offer group discounts.
Sign and get a copy of a valid contract and ensure that the details are fully understood.
Send out invitation letters to guest speaker/speakers about 2 months in advance.
Send out announcements to guest around 3-4 weeks before the conference.
Prepare for Murphy's law that anything that could go wrong probably will. Have a back up plan for speakers and etc.
Step 3
Advertise the Hotel Conference:
There are several methods of low cost and free advertising including, but, not restricted to: social medias (Face book, and Twitter). Free classifieds in local newspapers. Fliers, posters, announcement letters, and word of mouth.
Some cable stations and radio programs make service announcements at fair cost.
Step 4
Get Help:
If they budget allows, there is always the option to get help. Employ a professional event planner. Let someone else do all the work, while you relax and enjoy the hotel conference. Event planners are experience and can usually get things done in a shorter time. Event planners can be found on the Internet by conducting an online search, phone books, and by referrals through friends or business colleagues.
Step 5
Post Conference:
Adding fun things to do after the hotel conference creates excitement and increases attendance. List local attractions in the conference brochure. Include free and low cost attractions.
Conduct a survey of attendees in order to improve on the next hotel conference. Surveys can be placed with the conference schedule.
Tips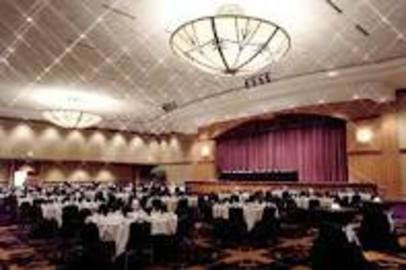 Planning conference on hotel off days and/or during the week for more discounts.
Comments