Introduction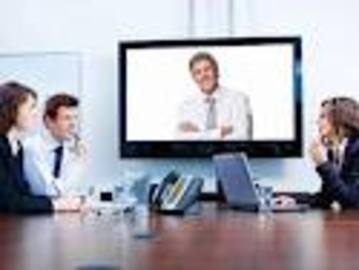 Conference call services are basically kind of telephone calls in which the calling personal wants to have more than one called party listen in to the audience portion of the call. The conference calls services are designed in such a way that they allow the called party to participate during the call or the call may be set up so that the called party merely listens into the call and cannot speak. They not only save the cost of travelling but also save the time.
Step 1
When you want to talk with your employees, clients, customers and shareholders than you need the absolute best conference call service that saves your day. There are many companies offering conference call services with so many different packages. The top 5 conference call services include:
WebEx: This is the top conference call service provider that provides all of the features and tools one is looking for in every area. There features includes audio broadcast, 24-hour system access, multiparty video conferencing, blocked entry, multiple presenter controls and many others. They have set a limit of 25 participants which can be adjusted according to your need.
Step 2
Infinite Conferencing: The second biggest conference calling service which is mainly famous for your business to save money and time. You to have a greater number of people sitting in the same room and you don't have to worry about the travel expenses and other planning expense. This call conference service allows you to have a conference calling with or even without a reservation. The audio level during calls may be even sometimes but due to their customizable phone numbers and easy to use interface they have score there place in top five.
Step 3
Accu Conference: It is one of the top choices of making conference calls for a businessperson. It provides the ease of use, handling the tools and functionality that makes the virtual environment looks like productive as in-person meetings. They have an advanced design and a good custom service plan that assist you in making conference calls a good experience. Because of their well developed system and outstanding customer support they are on the top scoring number of users daily.
Step 4
Microsoft Live Meeting: The live meeting is a well developed call conference service because Microsoft stands behind their conference call services. The customer support is very friendly and is very fast in responding the inquiries. Though there interface is not easy to use and they have only VoIP option for audio but still due to their variety of conferencing tools and work with Outlook it's a great way to hold a business conference call.
Tips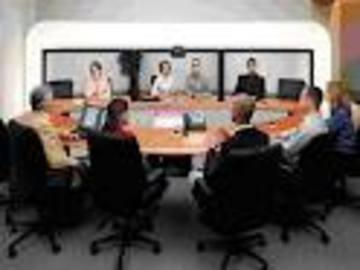 InterCall Unified Meeting: This conference call services provider has an excellent easy to use interface. They have a unique feature of providing step by step help when making a conference call. Each of the steps has the option that allows you to select your meeting methods like how will you join the meeting or what would you like to share in the meeting with the participants. Though they don't provide the option of multiparty video conferencing but due to the quick and easy way to teleconference they provide they stand in the top five conference call services.
Tips and Comments
Once you have chosen the multiparty video conferencing option to use your web meeting can have one, two, four or six web video windows on your screen at a same time. It was the quality of their conference call services that made them the number one choice of today's users.
Comments