Free web hosting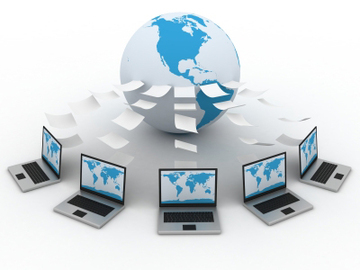 Introduction
Free web hosting is a service that stores websites and delivers the websites pages to the internet for free. All websites no matters how big or small they are use web hosting to display their web contents to the internet users. There many free web hosting sites but some of them have a catch like paying a huge amount for the domain name you chose and other services. Some free web hosting companies put ads, banners and popups on your website to act as a source of income for them. Free web hosting is used by people to learn the web hosting basics, have a personal website where you can upload some personal stuff like family photos and sometimes to act as a doorway to a major website of your own.
Step 1
Look for a good track record
Since there are a lot of free web hosting providers, it is only fair to assume that not all of them will remain standing for long. Trial web hosting provider can leave your website at a bad state when he decides to go out of business. Therefore, it is important to do some good research so as to recognize the free web hosting company that has good records to ensure the safety of your website.
New free web hosting companies may lack the adequate experience and resources to provide effective and reliable web services.
Step 2
Seek customer care support
When your website is having technical problems, you will always seek the help of a customer care representative of the free web hosting company that you are using. It is therefore important to ensure that the free web hosting provider you chose offers customer care service.
Step 3
Features
It is important to have in mind the features that you would want your website to have. At least have an idea of web space and bandwidth you prefer and the personal features that you think are important for your website. This will help you while choosing a free web hosting provider. Also, make sure that the free web hosting provider you chose if flexible and provides options like websites upgrades and expansions since you might need them in the future.
Step 4
Go with a portal
Some big online companies like Google and AOL offer free web hosting services. All you need is to sign up and create free accounts with either of the companies you chose before requesting for the free web hosting services. However, this free web hosting services have a lot of limitations.
Step 5
Consider the purpose of your website
It is important to have about the purpose of your website before choosing a free web hosting provider. That is, things like, will your website have videos or will you use it to sell goods online.
Tips
It is best not to go for a free web hosting company with more features than you require.
Read the terms of service and conditions before accepting to work with the free web hosting provider.
Go through the website ratings and reviews from others users to know how the company operates.
Comments