Introduction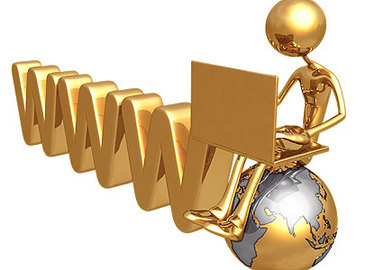 Believe it or not you can get your own free website for personal use, ecommerce or any other purpose you want to use it for. You've heard of free web hosting but how and where do you find it?
Step 1
Free web hosting is a good option for many people for personals use, ecommerce, small business, affiliate links or many other purposes. You know you need to make a name for yourself online and whether it's for personal or business use, there are free web hosting options available to you. Start by putting those search engines to use and get ready to compare features offered by the free web hosting services you find.
Step 2
Take some time during your search because you are going to find many free web hosting services available. Consider how much web server space you need and what features you need in order to maximize your online potential.
Always consider the features offered by the web hosting providers you find. You will find that some offer much more than others and many are going to have restrictions and limitations that may or may not be suitable for the website you are wanting.
Step 3
There are numerous free web hosting services available to you but some of the ones you may want to consider are:
Those are just a few places that offer free hosting for your website. Keep in mind, there are many more.
Step 4
Before making a final decision on the free web hosting service you want to use, there are also some other websites that will provide comparisons, reviews and other information about certain free web hosting services. It is always a good idea to visit one of those sites so you can see information all on one page, such as reviews and ratings.
One particular site that comes to mind is www.free-webhosts.com. Another such site is www.freehostsfinder.com. I would suggest that you visit both of those sites and use search engines to look for more so you can get educate yourself on exactly what you will receive once you sign up for a free web hosting service. Even though it's free, you want to make sure you get the right amount of space needed to publish and host your website.
Step 5
Find some communities online that have message boards and forums so you can network with other people that may use free web hosting services for their personal or business website. Information from others that have experience with using such services will be able to help you in making a final decision.
It's always good to get feedback from someone that has experience and can tell you whether or not they are satisfied with the service they have chosen. It never hurts to gather information from those that have already been where you are today.
After you have finalized your decision on which free web hosting provider you want to use, the sign up process is generally very easy and free from too many complications. Once you complete the information you need in order to complete the sign up process you will then be prompted on what to do next.
Important Considerations
How much web server space do you need?
Don't forget to register your domain
Does the free web hosting service have advertisements or other information that will randomly appear on their site? Most of them do, but sometimes it's not that noticeable and you must consider whether or not that will interfere with the content you are offering on your site.
Look around and find what suits you instead of committing to the first free web hosting service you find.
Sources and Citations
www.webs.com
www.bravenet.com
www.freewebspace.com
www.webstarts.com
www.free-webhosts.com
www.freehostsfinder.com
Comments
Most Recent Articles