Introduction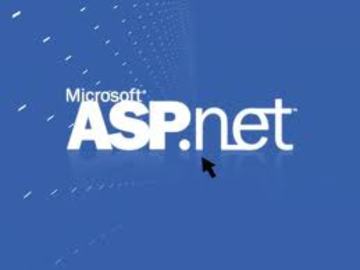 Developing a webpage is not easy, but with the help of asp net, it has become very easy. This comes with the .net framework, which was introduced by Microsoft Corporation. An asp webpage can be written in many languages such as visual Basic, C#, and F#. This webpage consists of HTML, XML, and WML. To make the webpage available to the user, webmasters need to host their site on an asp net hosting domain. There are many asp net hosting companies which provide this service at a nominal monthly fee. Unlike PHP, asp page requires experienced developers and cost is a little bit high as developing asp page needs license from the Microsoft. To build asp webpage requires less time; many developers prefer this technology. Below, we are going to discuss about top 5 asp net hosting in details.
main companies
Arvixe: One of the best asp net hosting companies. They provide support for asp net 4.0 which is far better than 2.0, 3.0, and 3.5. They are award winning company which has a great technical support. It also gives unlimited space on Microsoft's SQL Server 2008. They use Microsoft Sever 2008 edition for hosting asp net webpage. All the latest technology in the .net framework is incorporated by them such as LINQ, Silverlight technology, and MVC technique. Their monthly fee is $5 only. If customers are not happy with their service, then there is also an option of money back guarantee within 60 days. Bonus features are free domain name for a lifetime and support for URL rewriting. It is very helpful for search engine optimization.

3Essentials: Another good competitor of Arvixe who are known for their asp net hosting. It supports different versions of asp net such as 2.0, 3.0, 3.5, and 4.0, that too with AJAX. For database, they use MySQL 5 and SQL Server 2008. They have earned good reviews from their customers for its support. The monthly fee is around $4, which is quiet cheap. The bonus features includes free setup and 6 month free hosting.
some more companies
AppliedInnovations: It hosts two domains. But one of the problems with them is that they only support versions 2.0 and 3.5 only. Their database includes Microsoft's SQL server 2005 and 2008. They are always available for customer help 24/7 all around the year. Full remote delegation feature is also available. Their monthly fee is about $8.5, which is very costly compared to the others. The bonus feature includes $100 MSN marketing credits with 60days free. This asp net hosting company may be costly, but they have built a good reputation, which is needed when you want to invest money.

GoDaddy: Another good example of asp net hosting company. It supports different versions of asp net such as 1.0, 2.0, 3.0 and 3.5. Their database includes 1 MS SQL and 10 MySQL. It comes with pre-installed applications such as ASPUpload, ASPJPEG, and ASPCrypt, etc. Database publishing wizard is also available with them. Their monthly fee is around $5. Bonus features include $20 Google credits and $25 Microsoft Credit. It can be chosen for asp net hosting.
Tips
IX Web Hosting: This asp net hosting company provides support for versions 1.1, 2.0 and 3.5. It provides unlimited disk space, which may be required by many webmasters. Their monthly fee is about $8, which is on the higher side. But, there are many bonus features available with them such as $150 ad coupons, 3 free domain and 15 dedicated IP addresses.
Comments