Introduction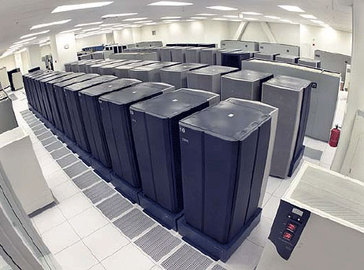 With day by day increase in the number of all kind of websites and streaming videos sites, the need for hosting and streaming are also becoming necessary too. Internet hosting service is basically defined as a service that allows the individuals and organizations to host there content to the users on the World Wide Web. Most of the hosting and streaming servers also provide web hosting and e-mail hosting service too. Streaming in the most basic form can be defined as where a user receives a multimedia and data is presented to the end user continuously by using a plug in to start the streaming. While you are listening songs on iTunes or online or simply watching videos on YouTube, these all are some common examples of streaming.
History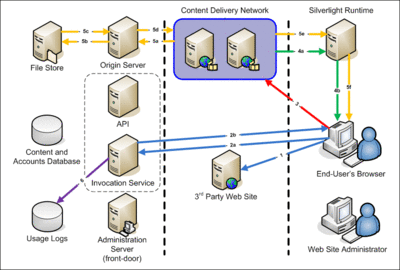 Many users confront the problem of choosing the best hosting and streaming servers whenever they wish to design a website. Before you choose the hosting and streaming server you need to define the parameter of your websites, what you need and when the traffic on your website starts growing what additional services you might need. There are many hosting providers in the market promising to give you all the services which you desire like unlimited bandwidth etc., but don't be fooled by it, make sure that you choose the right host so that in future you are not confronted with any problems. There are number of type of hosting available these days. 'Shared hosting' is the one in which a single server hosts multiple websites, thereby sharing bandwidth, connection and space too. You can't expect to have high performance on this type of hosting. 'Dedicated server hosting' will give you your own server, recommended for high width website or if you have blog network. This server also supports running advanced softwares. 'Virtual network servers' share the server with all other customers but you have your own privacy and resources. For streaming and video hosting you need to keep certain things in mind before deciding a streaming host. Make sure that your host supports the most common video formats and is compatible with your videos or pictures. Videos streaming require lot bandwidth for uploading and downloading videos. Calculate the amount of bandwidth you need for your website and then choose the right package for you. Carefully plan your budget and determine the right package for you. See if you need advance features like streaming in HD, setting up galleries or supporting mobile devices and see whether the host provides those facilities or not.
Features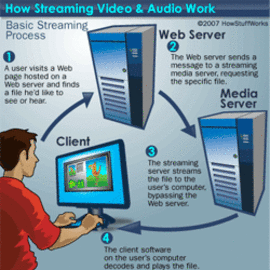 Among wide hosting and streaming providers in the market, go daddy, BH, hostmonster, goldpuma, hostUpon are the one of the many that are popular. These hosts provide you great deal of flexibility, giving you the freedom to choose what you like. Further, they also give you add on facilities that serve you better and help you achieve better results and earn more profit. Among the streaming sites, Pandora tops the list; it is almost populated by eighty million users and growing. Its ease of use and user friendly interface helps the customers to intelligently style matching the songs. Grooveshark is another popular streaming website; its simple design and flexibility are the reasons for its popularity.
Tips and comments
Choosing the right hosting and streaming host for your website is no doubt very fundamental to your business success. Properly survey the market and ask people for feedback who have already there websites running on the servers. You should be very clear about your hosting and streaming requirements and needs, carefully forecast your future needs keeping all the variables in your mind and the effect of those variables on your business. Many websites are not able to sustain the heavy traffic due to their host incompetence and thus fail to prosper, so before deciding the right hosting package for you, keep in mind the competence, integrity and technical assistance that your host can give you.
Comments