Introduction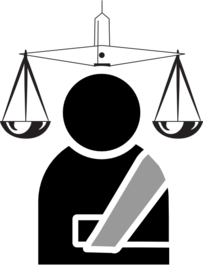 Bankruptcy laws are among the vast and complex laws. Every country has its own bankruptcy laws. You can either represent yourself in this complete legal process or hire a bankruptcy attorney to represent you in the entire process. A bankruptcy proceeding are time consuming and requires a lot of forms and document submission as well. So it's advisable to hire a bankruptcy attorney. He will not only help to complete the proceedings without much tension but also help you to understand the laws much clearly. A bankruptcy attorney can make you understand bankruptcy laws relating to your particular case. His work is to represent his client in the entire legal process and also to find out a way to make all payments to the creditors on time.

Selection of the correct bankruptcy attorney is a crucial task. A good lawyer can make all difference in the critical time. Here are some steps to find a perfect bankruptcy attorney for you.
Step 1
Make a list of lawyers
Interact with the people who can help find you few good lawyers. Consult people you know who might have undergone through these situations. You can also make use of online services provided to find the ideal lawyer for you. It's always better to find a lawyer who is near to your location. Many organisation/websites provide list of lawyers all over world and provides you with option of filtering the list based on the location.
Below is the list of few sites to find attorney:
Lawyers.com is one among the preferred website to get the list of lawyers based on location. It provides you with complete details about the lawyer.
American Board of Certification : provides a list of Bankruptcy attorney across America.
http://www.lawinfo.com : provides a list of certified Bankruptcy attorney across the globe. It filters the list based on the location.
http://www.moranlaw.net/specialists.htm : Holds list of bankruptcy specialists.
Step 2
Consult more than one attorney

It is always better to talk to more than one attorney and choose the one who is best suited for your case .Ask them questions on the past experience.
Step 3
Conduct the interview

Interview all the people in the list. Explain them your case and find out what solution he has for you. A bankruptcy can be relating to business or individual. Find out an attorney who specializes in the category of bankruptcy you require for your case. Do not hesitate to interview him more than once.
Step 4
Make an Appointment
You should feel free to communicate to him and should be able to trust him to share your secret data. Once you feel satisfied then only confirm his appointment.
Tips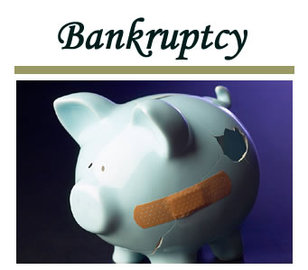 • Pick the lawyer with whom you feel comfortable to talk.
• Search for the bankruptcy attorney who is easily reachable for you.
• Interview the lawyer until you are satisfied and feel he can handle your case properly.
• Interview few bankruptcy attorneys so that you can estimate correct price to pay.
• Attorneys may get certified from state bar association as specialist or experts which means that they have advanced knowledge on the bankruptcy laws but it doesn't certify that they are the best in the business.
• Search for a lawyer who has substantial experience in this field.
Sources and Citations
• http://bankruptcy.lawyers.com/Bankruptcy-Basics/Selecting-a-Good-Bankruptcy-Lawyer.html
Comments
Most Recent Articles