Introduction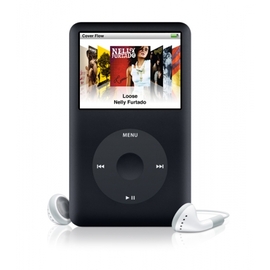 As the year 2012 begins, a lot of people are now starting to announce the best portable mp3 players that are going to either be launched or will once again dominate the market continuing for the preceding year. So if you have a few hundred bucks that you're willing to spend on a new portable mp3 player, then take a look at these great offering from the top electronic appliance companies.
Step 1
As always, dominating the market and the introducer of portable mp3 players' trend and also the one exception of the market, the best mp3 player you could get is the iPod Classic. This 6th generation of iPod, as it is known all over, gives you 160 GB of hard disk space with amazing quality in sound, playlist options, screen big enough to watch videos and the forever popular: the doughnut scroll. A lot of people don't see much improvement from the previous generation but the opinion differs from people to people. The iPod classic has added enhanced games, photo collection options and many accessories available in the market to style your player. Plus you're always respected more when you say "I have an iPod" instead of "I have an mp3 player". The next choice you should go for is the Zune 120. Other than being just a simple portable mp3 player, it has in addition a touch screen, Wi-Fi feature and an Fm radio. Zune has been IPod's greatest rival for years now in the mp3 player market. You'll often hear people saying I lost my Zune or I got a Zune but then again Microsoft and Apple are serious rivals in so many fronts. The Zune 120 offers 120 GB of hard disk space, that's nearly 30,000 songs. It gives you a 3.2 inch touch screen to watch videos, games and play music with finger scrolling. Both these magnificent machines offer you more than just mp3 format.
Step 2
The next hottest portable mp3 player for the year is the Samsung Galaxy 4.0. Powered by the android Gingerbread version 2.3.5, this beautiful appliance offers a full 4.0 inch touch screen display, Wi-Fi connecting ability and multi tasking options. You can browse through the internet on the go by connecting to the Wi-Fi anywhere and have fun messing around the android app market for games, fun utilities and much more. It also has a 3.2 Mp camera and 8 GB capacity. Wherever there is android there's apple again. The big boss's Apple iTouch seems to have fallen behind. With offering everything the iPhone offers with the exception of the calling feature and a great camera, the new iTouch is simply amazing. Max storage is up to 64 GB and gives the best touch screen experience there is. It has a 3.2 mp camera. You can, just like the iphone, access app world and download great games, songs and everything apple has to offer.
Tips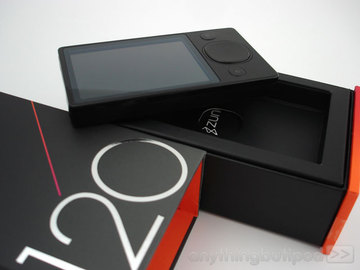 So if you're still thinking of going down to the electronic store and grab your portable mp3 player, hurry up and make the best decision possible but don't forget to watch your pockets, the best doesn't come cheap!
Sources and Citations
Comments