Introduction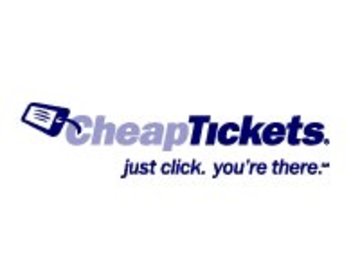 Buying online tickets is so much easier and practical nowadays with the presence of the internet. We don't have to waste gas money to go to the travel agencies or send out paper checks to pay for online tickets. With a few clicks of the mouse, purchasing online tickets is instant. We get the confirmation and are able to use the tickets immediately. From concert events and museum tours to plane tickets and car hire vouchers, buying online tickets is convenient. However, there are few things that we have to keep in mind before parting with the money and hitting the pay button.
Step 1
Make sure that payment is secure for online tickets. A lot of use are worried about the security of making payments online. Identity theft is so common these days that it's a normal feeling for customers to be wary of paying for online tickets. There are a few things you can check though to see if the website has a secure transactions system. Look for the VeriSign seal or the User Trust Network. Merchants use different types of encryption to secure payments so it does not necessarily mean that your purchases are not secure when you see an unfamiliar seal. If you are still worried about sending financial info on the net, give your details by phone.
Step 2
Apply discount codes when buying tickets online. Discount codes are often available for online tickets by searching the internet for them or looking at the merchant's homepage. Take note of these codes and don't forget to apply them at checkout to give you the best deals for online tickets.
Step 3
Verify data that you enter several times. One of the tricky areas where you have to make sure that the data you gave is correct are passenger names on air passage. Often, people have several first names, and the last name might include the maiden and married names. Make sure that the names on your passport or other identification documents match the ones on the online tickets. For online tickets for air travel, you might not be given a boarding pass if the names are not exactly the same as those on tickets and passports.
Step 4
Print your online tickets as soon as you get confirmation. It is standard practice for merchants to send a link for online tickets to enable you to print them. As soon as you get the email, print your tickets immediately and keep them in a safe place. Make sure that you have access to a printer with paper in it. While the link remains valid for certain period, there are merchants that allow the online tickets to be printed only once. However, for most of these sellers, you can print the tickets or vouchers several times. If you misplaced your tickets before departure, you can always print them again or even just give the confirmation booking number. For tickets and vouchers with bar codes, you need the paper versions to gain access to a train station, an amusement park, or a concert hall.
Step 5
Keep the email link for online tickets. People often discard the confirmation email once the tickets and receipt are printed. To have access to your booking, keep the email link in case you need to print it or have access to it while traveling. One of the best ways is to keep those mails in a hotmail or gmail account where you can view them anytime.
Tips
Reserving your online tickets in advance is one of the best ways to secure good deals. Include admission tickets to museums and historic sites to avoid queues and save time.
Sources and Citations
Trip Advisor
Expedia
Kayak
Travel Supermarket
Comments