Introduction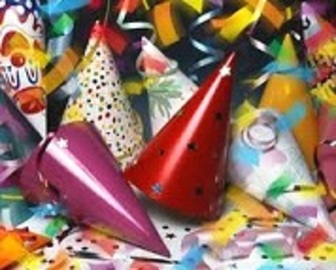 Planning Spiderman birthday parties are fun, but take a lot of effort. A Spiderman birthday party is any little boy's dream. For anyone who does not know, Spiderman is a character from Marvel Comics and also a character from several recent movies, Spiderman, Spiderman 2, and The Amazing Spiderman. Spiderman party decorations range from hats to cakes and everything in between. Planning a Spiderman birthday party is just like planning any other type of party for a child. The only difference is the character, decorations, and theme. Since the party would most likely be for a boy, make sure to include activities geared towards boys, but also fun for girls if any are invited.
Step 1
Determine how many kids are going to be at the party. In most cases Spiderman birthday parties include the whole class that the child attends school with, siblings, and relatives. Pick the guests if the child is younger, but allow older children to choose who can come to the party as long as they are reasonable. A head count can be initially determined by who will be invited. This information is crucial to arraigning for a venue. A latter headcount will be taken after all the RSVP's are received. Birthday parties become less fun if there are too many or too few children in attendence.
Step 2
Choose Spiderman birthday party invitations and decorations. Most party stores will have a decent selection of Spiderman-themed party supplies and invitations for birthday parties. Allow the child to pick out invitations that he likes to distribute to his friends. Decorations for Spiderman birthday parties include balloons, streamers, plates, napkins, games, and goodies for the goody bags. Make sure to purchase enough goodies to give one of each to all of the children in attendance. Goody bags usually contain an assortment of little prizes like candy, games, puzzles, stickers, and temporary tattoos. All good birthday parties have gift bags that get handed out as guests leave.
Step 3
Distribute the invitations to the children that are invited. If the child's class is invited to the party, send them to school to be distributed. The invites can also be handed out to the parents of the child that are invited. The invitations for Spiderman birthday parties should reach their destination at least two weeks before the party to allow time to RSVP. Also make sure to leave a telephone number or email for parents to RSVP.
Step 4
Purchase a cake for the birthday party. The cake is one of the most crucial elements to Spiderman birthday parties. It will need to be ordered in advance to allow the bakery to bake and decorate it. Make sure the cake is designed according to the theme of the party. No one wants a Hulk birthday cake at a Spiderman themed party. Also make sure to purchase the cake toppers if they are going to come separate from the cake. Try to avoid forgetting the candles, too.
Step 5
Choose the party venue and use the Spiderman decorations to decorate the place. Spiderman birthday parties must have a cool and action-packed venue. Venues like a family sports center, roller rink, skate park, or even community pool are all appropriate. Always have several places in mind in case the first choice is not available. Most birthday party venues have varied prices according to how large the party is. This is where a good head count comes into play, because a mistake can cause the party to become more expensive at the drop of a hat. Once a place is reserved and paid for, make sure to head in about 30 minutes before the party to decorate.
Tips
Always make sure the children being invited are the child's friends and not a bully.
Send out invitations early, but not too early. Two to three weeks before the party is acceptable.
Always double check the reservation for the party and order for the cake.
Sources and Citations
http://www.ask.com/questions-about/Spiderman-Birthday-Party-Ideas
Comments
Most Recent Articles
Top Tips For Lyrics Night

Hosting a lyrics night is a great idea if you are having some friends over and want to have fun together. Although it's not the same thing as a real karaoke night that you attend in a ...

Best Songs For An 80's Theme Party

Planning a party can be quite an arduous job, especially if it is a themed party. You have to manage everything from the decorations, food, the invitations list, and even the trivial things ...

Best Lyrics Baby Shower

A baby shower represents a wonderful occasion of celebrating the fact that you are soon going to give birth to a baby or that you already brought your baby to the world. Either way, you are ...